Atlantic Coking Coal: 4Q in Focus, Sentiment Bleak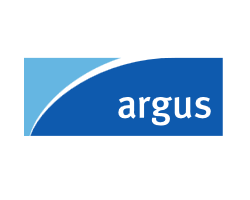 September 5, 2019 - U.S. coking coal prices held steady today as returning market participants take stock of downbeat market fundamentals and turn their attention to fourth-quarter contracts and scheduling.

The Argus daily fob Hampton Roads index for low-volatile coking coal is unchanged today at $146/t. The daily high-volatile type A (HVA) assessment has come down by another 50¢/t to $148.50/t fob Hampton Roads, while the high-volatile type B (HVB) index is unchanged at $136/t fob.

Several enquiries are noted in the European market, relating to a combination of spot tonnes and longer-term supply deals. But overall demand is still sluggish, with steel market fundamentals and mills' profit margins continuing to weigh heavily on regional sentiment.

Sellers of U.S. high-volatiles are attempting to hold their ground on pricing, pointing to limited availability of key brands and suggestions that the wider seaborne market might be nearing a floor. But European buyers are still pushing for discounts of several dollars to fob Hampton Roads indexes. One source noted an off-spec HVB cargo under discussion in western Europe in the high $120s/t fob Hampton Roads, but added that the specifics of the shipment mean it would not be considered index-relevant.

Hurricane Dorian is yet to have much impact on the U.S. coking coal market. At the time of publishing, the hurricane is moving north up the U.S. east coast, but is yet to affect Hampton Roads port directly, and the Gulf coast port of Mobile is operating as normal. U.S. railroads CSX and Norfolk Southern are anticipating delays on regional coal shipments and deliveries, but no major disruptions have been confirmed.

"Any problems would need to be extensive and lengthy to have much impact on [coking coal] pricing — there just isn't that much on offer and we don't see any buyers rushing to take an extra cargo at this stage," a U.S. producer said of the hurricane.

The highly structured nature of European coking coal procurement is helping protect suppliers from the demand slowdown, taking the near-term pressure off them when it comes to placing tonnes. But the widespread use of term contracts linked to indexes means suppliers are still heavily exposed to the spot price downturn.

Several coking coal producers serving the Atlantic market confirm that $150/t fob Australia is a critical threshold for them, below which their margins start running into significant difficulties. The Argus daily fob Australia index for premium hard low-volatile coking coal is at exactly $150/t today, up slightly from a 26-month low of $146.50/t on 29 August.

Furthermore, the recent narrowing of the price spread between fob Australia and fob Hampton Roads low-volatile indexes — to just $4/t today from $24.70/t at the start of the second quarter — suggests that U.S. low-volatile prices might be due a further downward correction, a trader said. But for now, limited spot supply of U.S. low-vols is lending some extra support to the fob Hampton Roads index.

Some sources are more concerned about other areas of the raw materials market. "Right now, we're more worried about met coke rather than coal," a European sell-side market participant said, putting third-quarter spot prices for 60+ CSR coke in the region of $270/t fob ARA, but anticipating that fourth-quarter contracts will be settled below this level, given the unpromising signals in the fob China market and the depth of Europe's steel slowdown.

Overall, Europe is still suffering from some raw material oversupply, with some mills continuing to offer small lots of their own met coke in the merchant market and widespread expectations that end-users will be seeking further delays on contracted coking coal arrivals in the fourth quarter.