Sale of Cloud Peak Mines Leaves Navajo Nation in the Dark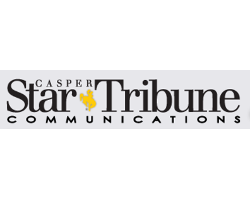 By Camille Erickson

September 9, 2019 - As the dust settles after a summer of seismic shifts in Wyoming's coal industry, the sale of three Powder River Basin mines has entered the final stretch.

The auction of bankrupt coal operator Cloud Peak Energy's mines last month attracted an unexpected player to the basin. Navajo Transitional Energy Company (NTEC) placed a winning, multi-million dollar bid on the thermal coal facilities. A federal court's approval of the sale Aug. 19 brought the company one step closer to owning Wyoming's Antelope and Cordero Rojo mines — the third- and fifth-largest mines in the country.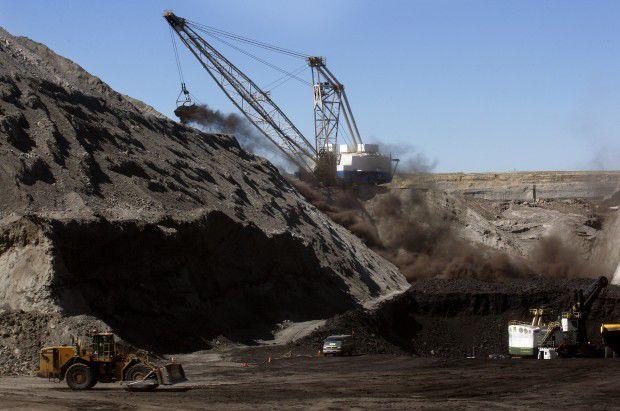 According to the company, NTEC hopes to finalize the sale by the beginning of October. The company would effectively become the third-largest coal company in the country.

The sale of Cloud Peak's assets to the out-of-state company ushered in a wave of speculation from analysts, hungry to understand the motivations behind the ambitious acquisition. The purchase has been met with both optimism and criticism on the Navajo Nation, where the company currently operates a mine and coal-fired power plant. Some members of the Navajo Nation Tribal Council and public expressed concern over what they called a "risky" investment.

If the sale proceeds, NTEC will make a $15.7 million cash payment for the three mines, in addition to a $40 million second lien promissory note and payment of royalties for coal produced over the next five years. The coal company will also assume $94 million in pre- and post-petition taxes.

"We were very concerned," said Robyn Jackson, climate and energy outreach coordinator of Diné C.A.R.E., an organization on the Navajo Nation advocating for Diné communities and the environment.

"It's 2019 and the writing is on the wall," she said. "Coal is not profitable and a lot of utility companies are switching away from that. It's really ridiculous that they're still hanging onto coal and fossil fuels."

The Navajo Nation could be saddled with massive tax and reclamation, or cleanup, liabilities associated with the two Wyoming mines, as well as the Spring Creek Mine in Montana, Jackson explained.

Diné C.A.R.E. has a history of fighting for the divestment from fossil fuels on the Navajo Nation, citing environmental and public health concerns for communities near current coal facilities. This year, Diné C.A.R.E. along with other local groups mounted a campaign against NTEC's proposed purchase of a nearby coal mine and coal plant — Kayenta Mine and the Navajo Generating Station. Both are on track to close by the end of the year.

In Jackson's eyes, the sale would have further entrenched the Navajo Nation in the coal economy. NTEC failed to close the sale after Navajo Nation elected officials blocked the move.

No Notice

But the recent purchase of Cloud Peak's mines far from Navajo Nation land was unprecedented.

Elected officials were given no notice by the company, according to Jackson.

"There wasn't even any public notice or comment given to Navajo Nation, so when this was actually in the news, it was a shock," Jackson said. "This really should not be acceptable by our tribal council to not know what a group under them is doing."

Amber Crotty, a member of the tribal council, confirmed that the company did not provide notice to the Nation before proceeding with the sale.

"In terms of being given notice as an elected leader, no, we were not given notice," she said. "Right now we have limited to no information."

The company will be providing additional information to the council during a meeting scheduled for next week, according to Crotty.

Crotty serves on the budget and finance committee and awaits additional details on the sale to ensure it's in the best interests of Diné communities, she said.

"Our concern is always in terms of the liability for the remediation," she said. "My job is to protect Navajo assets and resources."

The coal company did not need to receive tribal council approval to purchase the mines, Steve Grey, NTEC's governmental and external affairs director told the Star-Tribune.

"I think what people have a hard time understanding is businesses and companies, including tribal entities, they are pretty separate from the government," Grey said. "Our job as a company is to continue to provide opportunities, grow the company, generate revenue."

"We're authorized to go out and make acquisitions like this. We're given the authority to do that ourselves," Grey added.

NTEC was formed in 2013 when the Navajo Nation acquired nearby coal facilities from BHP Billiton near Farmington, New Mexico. NTEC was formed to take ownership of the new investments. But the company contracts the operation of the coal mine out to a subsidiary of North American Coal Company called Bisti Fuels Company. The Navajo Mine provides coal to the nearby Four Corners Power Plant, which is set to retire in 2031.

Andrew Curley, a University of North Carolina geography professor, said he had significant concerns about the most recent Cloud Peak sale and future consequences it could have for the Navajo Nation. In his mind, the company does not live up to its purported commitments to "transition" to alternative forms of energy.

"I think the important thing is to highlight is NTEC doesn't represent Navajo people," Curley said. "NTEC is about making money at the end of the day, and that is what has become very troubling for us."

New Chapter in PRB

During the auction of Cloud Peak's mines, NTEC was the sole bidder with secured surety bonding, a form of insurance for reclamation liabilities. The lack of bidders for the third- and fifth-highest producing coal mines in the country likely reflects an ailing coal market, according to interviews with several analysts.

Clark Williams-Derry, director of energy finance at the Sightline Institute, pointed to the mounting challenges facing the Powder River Basin coal industry, including ruthless competition, waning demand and overproduction, as signs times may be changing in the region.

Six companies have filed for bankruptcy in the basin since October. An insolvent company unable to turn a profit and keep up with high costs of operating can file for Chapter 11 bankruptcy and auction off its assets, often bringing new ownership to mines.

"Cloud Peak's past cash flow is not a projection of what (the mines) will do in the future. The basin has a lot more challenges now than it did four years ago," said Williams-Derry. "(NTEC) is not dealing with the same conditions that Cloud Peak was dealing with."

A report by the Institute for Energy Economics and Financial Analysis called the sale "fraught with financial risk." In the last four years, Cloud Peak's revenue dropped by some $500 million, according to the report. Production came down with it, being nearly slashed in half.

But the company said it conducted a full financial assessment of the mines and remains confident in its ability to churn out significant revenue for the Navajo Nation. And Grey, of NTEC, said he did not have concerns about the recent downturn in the coal market. The newcomer to the Powder River Basin predicts the purchase of three additional mines will generate an estimated $1 billion in extra revenue for the Navajo Nation.

Miners already working at Cloud Peak's mines will stay during and after the ownership transfer, according to Grey. If the company grows in the future, job opportunities could be made available to surrounding communities or workers on the Navajo Nation.

"What we want to do is make a seamless transition so you wouldn't even know," Grey said. "The only way you're going to know is the name and the symbol appear differently."