Caterpillar Shows Off its Capabilities for VP Mike Pence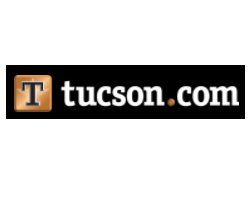 By Gabriela Rico

October 5, 2019 - During his visit to Caterpillar, Vice President Mike Pence preached to the choir as he touted the growth of manufacturing jobs in recent years.

Hundreds of Caterpillar engineers, mechanics and machine workers cheered Thursday when Pence spoke of pushing for higher wages for manufacturing jobs and continued growth in U.S.-made goods.

"In Arizona, you do two things really well," the vice president said. "You make things and you grow things."

Pence's visit was to rally people to call on their congressional representatives to get the United States-Mexico-Canada Agreement passed.

"Caterpillar is a legendary American company and its best days are ahead," Pence said, promising to push for the passage of the new, tweaked trade agreement, known as USMCA.

His Southern Arizona visit included a demonstration of the autonomous mining trucks at Caterpillar's proving grounds in Green Valley, south of Tucson.

Pence watched as the massive trucks moved and dumped dirt while being operated remotely.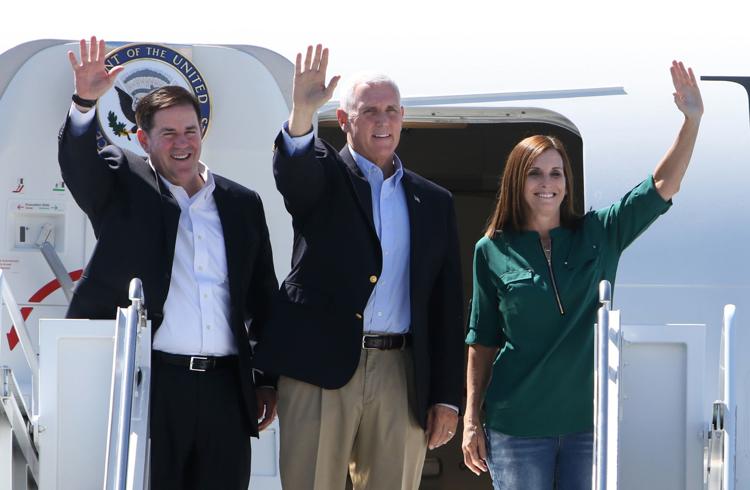 Pence waves to a crowd at Tucson International Airport, flanked by Gov. Doug Ducey and Sen. Martha McSally.

Photo by Rick Wiley / Arizona Daily Star


Caterpillar's machines are made in the United States, with some components coming from Mexico. Sales have grown 42% in the last three years.

"Our ability to continue expanding depends on free trade," said Jim Umpleby, Caterpillar's chairman and CEO. "Barriers to trade make us less competitive."

While Pence made reference to "endless investigations" of the administration, he did not reference impeachment talks or other controversies surrounding the While House, nor did he take questions from reporters after his remarks.

"Let's get to yes on a vote for the USMCA and score some points for Arizona jobs," he said to cheers.

"Even in these divided times in Washington, D.C., we have an opportunity to get this done."

Following his speech, Pence greeted employees who lined up to shake his hand and snap selfies.

The vice president then walked down into the pit and climbed aboard a mining truck for pictures with fellow Republicans Gov. Doug Ducey and U.S. Sen. Martha McSally of Tucson, who accompanied him during his visit.

Pence has been making the rounds around the country, trying to get support for passage of the trade agreement.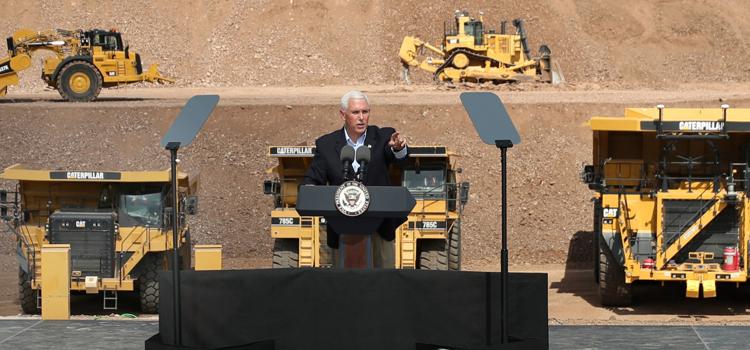 Photo by Kelly Presnell, Arizona Daily Star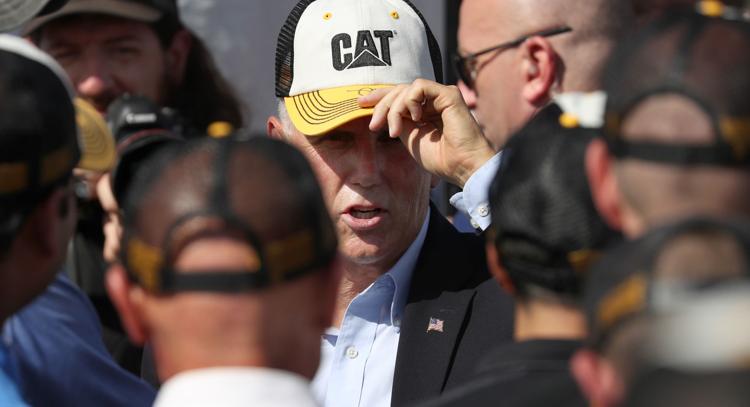 Photo by Kelly Presnell, Arizona Daily Star