Cloud Peak Energy's Unprecedented Property Write Off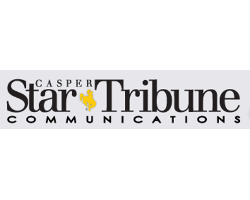 By Camille Erickson

October 7, 2019 - It's been a tumultuous year for the Wyoming-based coal company Cloud Peak Energy, to say the least.

After falling $350 million in the red and filing for bankruptcy in May, the publicly traded company turned to the auction block. It sold off its most valuable assets: three Powder River Basin coal mines.

Cloud Peak valued its property at over $630 million in an August court filing, with the prized Antelope mine worth $487 million.

But just one month later, the bankrupt company had a reality check.

In a September operating report, Cloud Peak listed the Antelope Mine at just under $31 million — a 94 percent drop.

The value of the Cordero Rojo and Spring Creek mines also drastically declined.

All told, Cloud Peak listed total property at just $67.6 million. In other words, the company made an unprecedented $406 million write-off of its assets.

Why the Big Write Off?

Cloud Peak auctioned off its three PRB mines to a newcomer to the basin: Navajo Transitional Energy Company, or NTEC. The insolvent company squeezed out $15.7 million in cash from NTEC, plus a $40 million promissory note. It also saddled the Navajo Nation-based company with steep reclamation costs.

But the total cash paled in comparison to the mines' value Cloud Peak had on its books, or what it paid for for the mines in 2009.

Days later, Cloud Peak's share price plunged 28 percent, scraping rock bottom at $0.02.

To Clark Williams-Derry, director of energy finance at the Sightline Institute, an environmental think tank, the shift is a telltale sign of Powder River Basin coal's decline.

"This is a recognition of the destruction of value that has occurred in the PRB coal industry," Williams-Derry said. "Cloud Peak bought these mines for hundreds of millions of dollars and they thought the mines would be worth hundreds of millions of dollars. But it turns out when you do an auction, the market only values it at a fraction of that amount."

Though writing off asset values is not uncommon during bankruptcy, a massive markdown like this has not happened before for major mines in the PRB, according to Williams-Derry.

"They had to adjust their books to the reality," he added.

But NTEC has stayed optimistic, blaming Cloud Peak's bankruptcy on extenuating circumstances that it won't face when entering as a main player in the PRB coal market.

The company has been steadfast in its belief that the purchase will generate millions of dollars in revenue for the Navajo Nation. To prove its point, the company assessed the financial viability of the three thermal coal mines in a study. The purchase of the three mines is a "prudent" decision, the study concluded.

Prepared by Energy Ventures Analysis, a consulting firm, the analysis concluded the basin will continue to pump out coal at a healthy annual rate of at least 250 million tons of coal for decades to come.

In the meantime, Cloud Peak's fate remains unclear. The company sold nearly all its assets at auction and does not operate coal mines outside of Wyoming.

Cloud Peak first emerged in the Powder River Basin in 2009 when international mining corporation Rio Tinto made moves to leave American coal production and sell its mines.

But once the sale of the three mines to NTEC officially closes, Cloud Peak will have washed its hands of the mines and all corresponding liabilities.