Reopening of Blackjewel Mines Possibly Delayed Over Permit Snag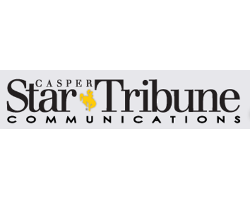 By Camille Erickson

October 10, 2019 - A protracted fight to return two Powder River Basin coal mines to full operation, after its owner Blackjewel filed for bankruptcy, hit another snag in court Wednesday.

The required transfer of mining permits and associated cleanup liabilities to the new owner, Eagle Specialty Materials, could delay the official closing of the sale by at least three weeks, according to court proceedings that concluded Wednesday morning.

Eagle Specialty Materials, an affiliate of Alabama-based company FM Coal, must have sufficient reclamation, or cleanup, bonding in place before taking over the mines. But Lexon Insurance Company, a surety company for FM Coal, announced that the new operator needed to take care of Blackjewel's additional 135 mine permits out east before it could extend additional bonds to the Wyoming coal mines.

"Our intention is to just close (the sale) as soon as possible; I know internally we had discussed closing as soon as today and that was the plan over the weekend," said Travis McRoberts, an attorney for Blackjewel. "... Until (there is replacement bonding), it can't close. Everyone is working as fast as possible to get that done. But unfortunately I don't know if that will occur today at this point."
Attorneys for FM Coal said in court the request was unexpected and "thrust upon us late." The company poised to operate the Eagle Butte and Belle Ayr thermal coal mines had previously planned to close the sale Wednesday.
A federal judge approved the transfer of Blackjewel's 135 permits speckled throughout Appalachia, along with all cleanup liabilities, to Eagle Specialty Materials.

But even with the court's endorsement, state officials from Kentucky said substituting the reclamation bonds could take a minimum of three weeks to complete, with state officials working overtime and weekends. A full transfer of the permits could take 90 days.

"These are 135 permits that really have no value. They are essentially mines that are just reclamation liabilities and they are probably never going to make a profit," explained Shannon Anderson, an attorney for the Powder River Basin Resource Council, a landowners group. "It's a really smart move by Lexon, but FM Coal doesn't have any idea what they're getting into."

Blackjewel filed for bankruptcy on July 1. After failing to obtain funding from a key creditor, the insolvent company shut down its mining operations, including the two Wyoming facilities employing about 600 workers. When it placed 32 idling coal mines across the country on auction, several of the mines did not receive successful bids, leaving the company little choice but to have them liquidated.

For the surety company, the prospect of bond forfeiture is catastrophic. According to Anderson, the surety company has recognized that no other coal companies will likely come forward to take responsibility for the unclaimed 135 permits. That's when it turned to FM Coal.

"(Lexon) is holding FM Coal and Blackjewel hostage and using the Wyoming mines as leverage for these 135 permits that Lexon doesn't want to get left holding the bag for," Anderson added.

A coal company must demonstrate it has adequate financial backing for future reclamation, according to federal law. That's when an operator might turn to surety companies, like Lexon, to line up bonds. That way, if an owner abandons a mine, or can no longer afford to complete its cleanup obligations, a surety company steps in. But unlike other forms of insurance, a surety company does not plan to front the full costs and take significant steps to shield itself from any loss.

"A surety is not like an insurance contract. In an insurance contract, if my house gets hit by lightning, the insurance company pays and it will incur some loss," explained Clark Williams-Derry, director of energy finance at the Sightline Institute, an environmental think tank. "With a surety contract, the surety company does not expect to pay anything. It's there as a guarantor, of sorts. If it has to pay anything, it will go after the original company to try to get it."

Attorneys for Blackjewel said the mines would continue "status quo operation," as the parties work to obtain replacement bonds. A skeleton crew has returned to the mines to ship some coal and maintain security.

The consequences of the delay could be calamitous for Eagle Specialty Materials. Blackjewel had sought to expedite the sale of the two coal mines due to concern a utility customer in Kansas would terminate its coal contract with the mines.