England: Cumbria Confirms Coal Mine Plans Despite Net Zero Target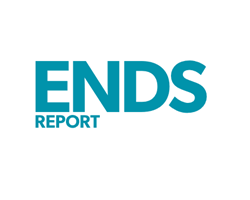 By Simon Pickstone

November 2, 2019 - In North West England, Cumbria County Council has ratified a controversial decision to approve a metallurgical coal mine despite opposition from local climate campaigners and an intervention from TV naturalist David Attenborough.
Councillors had originally approved the plans in March, but had to ratify that decision "as a matter of prudence" after the threat of legal challenge from campaigners.

The deep mine, to be run by West Cumbria Mining, will extract around 2.5 million tonnes of coal a year from under the seabed at Whitehaven, resulting in the release of an estimated 450 million tonnes of carbon dioxide over its projected 50-year lifespan.

It will be built on part of the former Marchon chemicals works, one of England's most contaminated land sites.

"After careful consideration of the matters raised by objectors we have decided to uphold our original decision in respect of this planning application," said councillor Geoff Cook, chair of the council's development, control and regulation committee.

"We recognise this is an issue about which people have strong opinions," he added. "However, we do not believe that there have been material changes to the situation which would warrant changing our position."

The council has previously argued that the mine will lead to a reduction in carbon dioxide emissions associated with importing coking coal from abroad – although some experts have disputed that assumption.

Campaign group Keep Cumbrian Coal in the Hole reacted with disappointment to the decision, accusing the council of "magical thinking" over its claim that the mine could make "carbon savings… despite well reasoned and researched presentations from objectors".

"This battle is far from over," it added.

Earlier in the week, Attenborough had told local paper the News and Star that he was against the project. "I don't know enough about the details and I don't know how essential it is to maintain supplies but I am against the use of coal," he said.

The plans could yet be 'called in' by central government, as happened in 2018 when then-communities secretary Sajid Javid blocked a decision to approve an open-cast coal mine at Druridge Bay. Javid cited the project's "adverse effect on greenhouse gas emissions and climate change of very substantial significance".

Following a successful appeal by the mine's developers, the government has postponed its final decision on the Druridge Bay project.