Jim Justice Coal Company Wants Another Day in Court to Argue Against $35 Million Penalty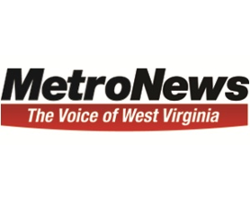 By Brad McElhinny

November 4, 2019 - Lawyers for a company owned by West Virginia Governor Jim Justice and his family are trying to fight a $35 million ruling in federal court.

Lawyers for Kentucky Fuel Corp. last week asked for oral arguments on a prior motion to alter or amend the ruling in the Eastern District of Kentucky.

"The Opinion in this long-running case imposed extraordinary damages on Defendants, in an amount exceeding $35 million," Richard Getty, lawyer for Kentucky Fuel, wrote in a motion filed this past Wednesday.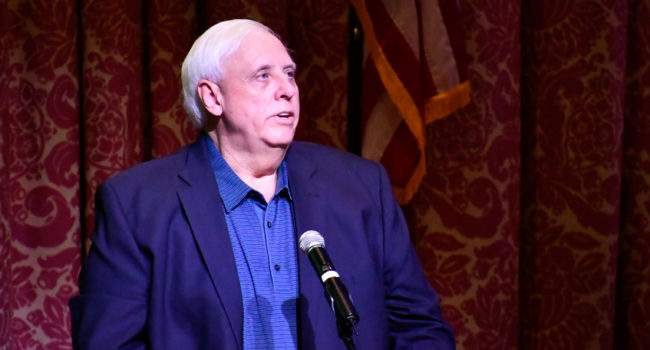 West Virginia Governor Jim Justice

Photo by Flickr


Lawyers for the other side of the case have filed documents calling the Kentucky Fuel protests "improper" and "ungrounded." They say Kentucky Fuel is only rehashing old arguments.

"Oral argument on such a flawed motion would be an unnecessary waste of time and money," wrote lawyers for New London Tobacco Market and its agent, Fivemile Energy LLC.

The judgment includes $17 million for unpaid royalties, another $17 million to punish the Justice companies for abuses such as withholding information and $1 million for attorneys' fees.

The lawsuit was first filed in 2012 and has had a number of twists and turns over the years. It stands out because of the sheer amount of money involved, as well as the prickly tone that emerges in the court filings.

"These defendants just make it up," the New London Tobacco lawyers wrote of Kentucky Fuel's positions.

The basis of the case is its most mundane aspect.

Kentucky Fuel is one of dozens of coal companies run by Justice and his family. New London Tobacco Market entered into business in 2005 with Kentucky Fuel, which got the right to mine coal in return for royalties and retainer payments.

Within a few years, the business relationship had fallen apart, leading to the lawsuit's filing seven years ago. New London claimed that Kentucky Fuel had failed to mine the coal as required. Kentucky Fuel has claimed the coal was poor quality and couldn't be mined profitably.

There is also an offshoot to the lawsuit, with New London Tobacco Market claiming that the Justice companies have fraudulently shifted their assets. That racketeering fraud case is on hold while the original lawsuit is being sorted out.

The main case sputtered through the federal court system.

In 2014, the court entered a default judgement against Justice's companies. It also entered judgment in favor of the plaintiffs and against Justice's companies for fraud and punitive damages.

An initial recommendation in the default judgment amounted to $60 million.

But U.S. District Judge Gregory F. Tatenhove halted that and ordered a hearing on additional evidence. The result was the $35 million, expressed in a memorandum opinion Sept. 23.

Lawyers for Kentucky Fuel on Oct. 21 filed a motion to change that.

"Defendants recognize that a judgment has not yet been entered, and that the Opinion and Order is nowhere designated as a 'final' Order; however out of an abundance of caution Defendants file this motion now," wrote lawyers for Kentucky Fuel.

Kentucky Fuel's lawyers ask whether the company's due process rights were violated. Specifically, they contend Kentucky Fuel was unfairly penalized after Jay Justice, the governor's son, did not appear at a scheduled deposition.

"Any prejudice to Plaintiffs occasioned by Mr. Justice's failure to appear at his deposition could have been addressed through monetary sanctions, especially in light of the efforts of Defendants' then-co-counsel to have the deposition scheduled," wrote lawyers for Kentucky Fuel.

The lawyers for New London Tobacco Market said several reasonable accommodations were made to accomplish the deposition.

"The Defendants again attempt to re-litigate the facts supporting the default judgment with the false argument that Mr. Justice's failure to appear for his deposition was 'inadvertent' and that it really was the fault of the plaintiffs counsel who unreasonably refused to accommodate his schedule, 'went silent' and 'refused to cooperate' before 'pouncing,' they wrote.

Kentucky Fuel also objects to the use of a report by independent auditor Robert Conway, whose untimely death "precluded Defendants the opportunity to cross-examine him about his report." And the company objects to the use of Conway's report to calculate $17 million in lost tonnage royalties.

New London Tobacco Market says this isn't the whole story.

"They again omit a key fact: They had ample opportunity to depose Mr. Conway before the discovery cut-off and they deliberately chose not to do so. They never even requested his deposition. Had they deposed Mr. Conway, after his death they could have then used his deposition at the hearing.

"As both the Plaintiffs and the Court have pointed out previously, these Defendants will never acknowledge that their problems are their own fault, the result of their own deliberate tactical decisions."

Finally, Kentucky Fuel argues that the punitive damage award that equals the original damages finding is excessive.

"In any case, it is clear that Defendant's actions, resulting in a punishment in the form of a default judgment, did not rise to such a high level of reprehensibility as to justify the devastating imposition of $17,010,900 in punitive damages," wrote lawyers for Kentucky Fuel.

Kentucky Fuel's lawyers contend 10 percent — or $1,701,090 — is more appropriate.

"The current awaared not only constitutes hardship," they wrote, "but it will also unduly enrich Plaintiffs, who already will take home nearly $20 million."