Coal India Faces Up to Output Contract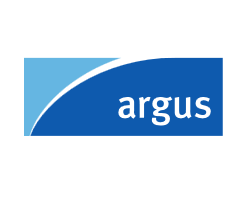 By Saurabh Chaturvedi

December 2, 2019 - Coal India (CIL) is looking at its first drop in yearly production since at least the 2003-04 fiscal year, complicating a government pledge to provide around the clock electricity to all households and industries and boost economic growth.

CIL, which produces more than 80pc of India's coal requirements, posted a 3.9pc drop in output in November from a year earlier to 50.02mn t. This was the seventh straight year-on-year monthly fall in the firm's output. Its output dipped by 7.8pc during April-November to 330.38mn t, while supplies dropped by 7.2pc to 363.63mn t.

CIL needs to produce 329.62mn t in the remaining four months of 2019-20 to meet its 660mn t target. Even meeting 2018-19 output of 606.89mn t output looks challenging, although historically the last quarter is the most prolific for the company for production.

Heavy and prolonged monsoon rains in recent months has caused flooding at several of CIL's open-cast mines, hitting output and supplies to power stations and driving up seaborne imports. India's thermal coal imports totalled 139.56mn t during January-October, according to shipbroker Interocean, up from 133.01mn t during the same period of 2018.

CIL subsidiaries South Eastern Coalfields and Mahanadi Coalfields are now working to increase their output after recent disruptions.

Coal-fired power stations, which account of more than half of India's installed generation capacity, rely on CIL for their supplies, with imports accounting for the shortfall.

Falling domestic supplies to power stations and the relatively weak financial health of India's state-run electricity distribution companies resulted in outages, partly weighing on industrial productivity and economic activity. India's electricity generation in October fell by 12.4pc from a year earlier.

India's gross domestic product grew by 4.5pc in the July-September quarter from a year previously, the weakest economic expansion in more than six years. It grew at 5pc in the April-June quarter.

But the BJP government has drawn up a reform agenda for sectors such as coal in an effort to boost economic growth.

The government plans to start an auction process for about 15 coal blocks by the end of this year. It will seek interest from large-scale global mining firms to help expand domestic production and reduce its reliance on imports. Delhi in September allowed 100pc foreign direct investment in the coal mining sector and is aiming to put in place rules that will govern proposed commercial mining and pricing for the auctions.