Officials Hosting Resource Fair for Displaced Workers as Peabody Prepares to Idle its Equality Mine in Illinois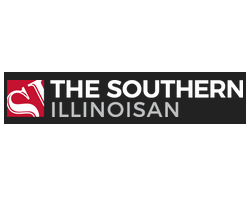 December 3, 2019 - Illinois officials are hosting a resource fair this week for the dozens of people expected to lose their jobs in the coming weeks as Peabody Energy prepares to cease production at its Equality complex.

"We just hope to ease some fears and let them know there are some opportunities out there for them," said Lori Cox, associate dean of Workforce and Community Education at Southeastern Illinois College in Harrisburg, where the event will take place Friday.

Recruiters from several companies hiring locally will be on hand to talk to the coal miners about other job opportunities, Cox said.

The employers will discuss various job openings in manufacturing, corrections, law enforcement, truck driving and various trades. As well, representatives from community colleges throughout the region will be on hand to provide information about their programs and federal workforce development grants that may be able to help offset costs for an associate's or certificate program.

"We want to help make them aware of what opportunities might be out there," Cox said. "When you have over 200 people losing their job right at Christmas, it makes it hard."

Cox said that planning the event was a team effort that was spearheaded by the region's workforce development board. The planners have worked closely with Peabody's human resources department at the local mine to let the workers know about it, she said.

In mid-October, Peabody Energy announced plans to idle its Arclar Complex in Saline County, citing "uneconomic mining conditions." The complex consists of the Wildcat Hills Mine and Willow Lake Preparation Plant, a coal processing facility, both located at 430 Long Lane Road in Equality. The company previously said it expected to cease production at the facilities Dec. 14, and that about 225 workers would be affected. Local officials were informed that Peabody would retain a small workforce to assist with the closure process beyond that date.

State Sen. Dale Fowler, R-Harrisburg, whose district includes Equality, said the news of another mine closure was difficult to stomach. But he remains hopeful that the mine could be reopened in the future, by Peabody or another entity, if it's put up for sale.

Fowler said he doesn't know if that's possible, "but you have to have hope." He also said that it's important to recognize that there are still a number of decent-paying jobs in Southern Illinois. "Throughout the years, you've heard, 'There are no jobs, there are no jobs.' Well, there are jobs."

Fowler said he visits with a lot of regional employers, and one of the themes that has emerged is that there are openings for positions that pay a living wage and offer benefits, but that employers say it is increasingly challenging to recruit and retain dependable, qualified workers.

"The coal industry, we see where it's going and we have to be proactive in replacing these jobs," he said. "We also have to be very, very aggressive in promoting all the job opportunities that are available now in Southern Illinois."

Sill, area officials are bracing for an economic hurt. The economic loss extends beyond those directly employed by Peabody at its Saline County complex, they noted. "It will trickle down to everybody," said Shawneetown Mayor David Barker.

The mine is located about 10 miles from his city of about 1,100 people. A local truck-driving company and river terminal based in Shawneetown, where coal is loaded onto barges for transport, depend on business from the Peabody Energy complex, he said.

Barker said it will be hard to recover. "It's not a good thing, especially right here at the holidays," he said.