Coal May Not Be King, But It Isn't Dead Yet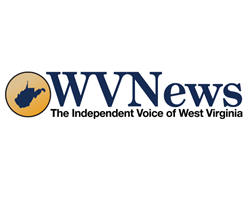 December 3, 2019 - Depending on how you look at it, coal's current place in power generation likely rests between the West Virginia Coal Association's sweet refrains of the theme song "Coal Is West Virginia" and the death knell opponents have been sounding since the Obama Administration's "War on Coal" helped fuel a more rapid decline.

Even coal's loudest champions know it is a challenging marketplace and future.

Bill Raney, president of the West Virginia Coal Association, told Senior Staff Writer Charles Young that it is a "difficult time" for the industry as reflected by bankruptcies of some of the largest producers like Murray Energy.

Dr. John Deskins, director of the West Virginia University Bureau of Business and Economic Research, who is viewed as one of the most logical voices on all things to do with the state's economy, said the coal industry is "roughly stable."

As Young points out in today's story, coal's current condition and its future are cloudy because of the continual mixed messages that come from production and market conditions.

Here's a look at some of the data:

— After reaching a production peak of 158 million short tons in 2008, production levels decreased to a 40-year low of 80 million short tons by 2016.

— Still, in 2017, West Virginia trailed only Wyoming in coal production. The Mountain State produced 12% of all coal mined in the United States.

— Of the coal mined in 2017, about one third of it headed to overseas markets.

— But in 2018, coal-fired electric power plants still produced 92% of the state's net generation.

— Raney said the most recent production numbers show coal production numbers trending about 1.5 to 2% down in volume, with the price of coal dropping.

— Even with the downturn, coal makes up more than 10% of the state's gross domestic product, Raney said, and is "enormously important" to the areas that produce the coal.

— Deskins said following 2016's low of 80 million short tons, there was an uptick with about 95 million produced last year. That number is supposed to be down some this year and continue to suffer "gradual erosion," according to Deskins.

Deskins probably best explains coal's future as he alludes to the demand coming from countries like China and India.

"We don't expect any domestic growth for coal for electric generation. Nobody expects that in terms of analysts," Deskins said.

"But there are still a lot of countries overseas that use a lot of coal. Because we have seen an overall drop in production and we've seen exports bounce back up, we're way more reliant on exports now than we were 10 or 15 years ago."

Deskins also reminds that metallurgical coal will remain a key part of the state's future, as there is currently no replacement for that key resource in the production of steel.

From a policy standpoint, West Virginia's leaders must view the coal industry for what it is: A key ally in the state's development — one that may be on the decline, but one that still remains viable as it reshapes its market strategy.

It was once said that Coal is King in West Virginia. While that reign may be over, or at least coming to an end, it remains a key part of the state's economy, as well as a necessary part of the nation's energy plans.

State leaders must keep that in mind as they consider policy, as well as budgeting, in the near and distant future.