Miner Recollections: John Nicholson Gardner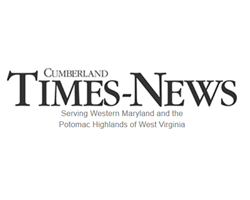 January 4, 2020 - Editor's note: Each week "Miner Recollections" will spotlight Georges Creek coal heritage, and the sacrifices made by those who mined it, by drawing upon biographical sketches, family narratives and historical research.

Like many great novels, today's Miner Recollection will require you to keep track of the "cast of characters." As the lives of three different families intersect, you'll discover love, war, tragedy and — baseball.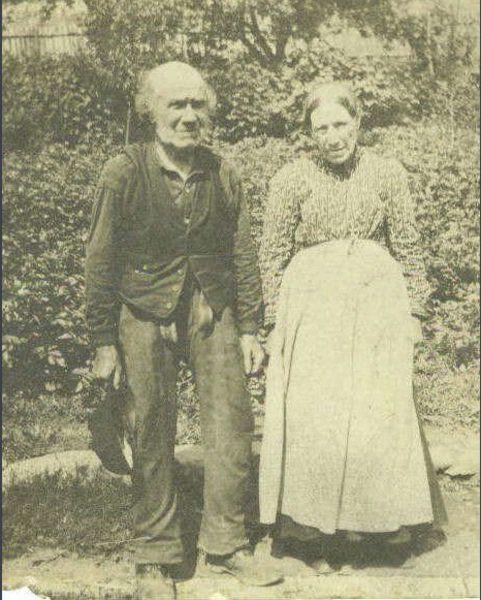 John Edward and Martha (Nicholson) Gardner left England in 1843, endured a six-week voyage across the Atlantic and replanted their roots in Lonaconing. Gardner, like most other men in Lonaconing, found employment in the mining industry.


Submitted Photo


Mary Elizabeth Ternent was born in Northumberland County, England, on May 23, 1845, the daughter of William and Hannah Elliott Ternent. Mary Elizabeth's father and brothers were coal miners, so it is of no surprise that after immigrating to America prior to 1860, the highly skilled miners were able to find work in Lonaconing.

Brychan Thomas, born in 1843, was the son of Welsh parents David and Elizabeth Thomas. Like the Ternents, all the men in the Thomas family were coal miners. Brychan, perhaps weary of the drudgery of mining or out of pure patriotism, joined Company A of the 2nd Maryland Infantry, Potomac Home Brigade on Aug. 1, 1861. This unit was attached to several railroad districts in Maryland, Virginia and eventually West Virginia. The unit was constantly on the move defending the rails in places like Springfield, Great Cacapon, Romney, Charles Town, Moorefield, Lynchburg and Winchester.

Brychan took leave long enough to marry Mary Elizabeth Ternent on March 27, 1863. This union was blessed with one child, Mary, born in 1864. Mary Elizabeth kept her eyes on the newspaper and her ears open for any news about the war. She and Brychan were not able to spend much time together as husband and wife because of his military service. The 2nd Maryland Infantry, Potomac Home Brigade lost 94 men during service; one officer was killed, nine enlisted men were killed or mortally wounded and 84 enlisted men died of disease. Was 1st Cpl. Brychan Thomas one of them? We don't know if Brychan was ever able to return home; he died on Dec. 3, 1864. Widowed after being married for just 20 months, Mary Elizabeth and her infant daughter depended on her family for emotional and financial support for the next four years.

Enter our third family: the Gardners. John Nicholson Gardner was born at Cassop Moor, Durham, England, on June 22, 1843, the son of John Edward Gardner and Martha (Nicholson) Gardner. Mrs. Gardner was a teacher in England and taught her husband how to read and write before coming to America. This educated family left England in 1843, endured a six-week voyage across the Atlantic and replanted their roots in Lonaconing. John N. and his father, like most other men in Lonaconing, found employment in the mining industry.

It is not known if Brychan Thomas and John Gardner worked in the same mine, but they were close friends. When Brychan enlisted in the Potomac Home Brigade, John followed suit; both men signed up in Cumberland on the same day. Upon his good friend's death, it would seem reasonable that John would feel compassion for Brychan's widow and child. After he mustered out of the service, John began to court Mary Elizabeth; they were married on April 2, 1867. John and Mary Elizabeth added five children to the family between 1868 and 1882: Martha, William, John, Elizabeth and Joseph.

On July 16, 1891, John Gardner and fellow miner Daniel T. Jones emerged from the mouth of a "new mine" in Lonaconing. They made an attempt to board a moving train of 27 loaded coal cars. Jones boarded safely but John's foot slipped and he fell under the train; 12 cars passed over his body. His mangled remains were taken to his home in the Jackson area of Lonaconing. A year shy of their 25th wedding anniversary, Mary Elizabeth became a widow for the second time.

According to local newspaper accounts, John Gardner was highly respected for his "little deeds of kindness and friendly acts." He was not one who bragged about his good deeds, but kept them concealed, never allowing his right hand to know what his left hand was doing. "No church light ever shined brighter in a community than he did." John was a member of the Grand Army of the Republic, the Lonaconing I.O.O.F., Rising Sun Lodge of the Knights of Pythias, the Rob Roy Council and Royal Arcanum. His funeral from the Methodist Episcopal Church of Lonaconing was well-attended by members of these societies. John was buried in Oak Hill Cemetery. Mary Elizabeth remained a widow for the next eight years. She died on Oct. 23, 1899, and was buried in Oak Hill beside her husband.

One of John and Mary Elizabeth's sons was William G. Gardner. His daughter Ethel married Robert "Lefty" Grove. William made several motor trips to Philadelphia to watch his famous son-in-law in action on the pitching mound. He loved baseball and he could speak authoritatively about the subject.

As we traced these three family trees (planted nearly 200 years ago) and recorded their genealogical intersections, we summarized what could become a best-seller. Who wouldn't enjoy a novel, steeped in history, with a cast of characters that includes, perhaps, the best left-handed pitcher in baseball?

•••

"Miner Recollections Volume One 2018" is a compilation of the first 100 Recollections and includes the growing list of miners who perished while mining Georges Creek coal. Proceeds support the installation of a life sized bronze statue and the educational landscaping that will surround it. Books are available at Armstrong Insurance in Frostburg or by contacting Polla Horn at jph68@verizon.net or Bucky Schriver at bucky1015@comcast.net. Be on the lookout for Volume Two 2019, available soon.