Looking Back: The Bankruptcy That Rocked Wyoming Coal Country in 2019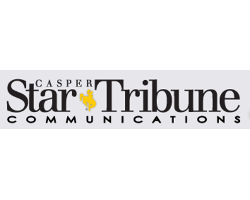 By Camille Erickson

January 4, 2020 - Wyoming produces more coal than any other state in the country. The state also pumps out 15 times more energy than it consumes and is the nation's largest net exporter of energy.

But unsteady coal markets have thrown the state's ranking into jeopardy. Coal's once-stable customer base has branched out to cheaper natural gas and renewable energy. Last year, coal consumption reached its lowest levels since 1979.

An uptick in bankruptcies among coal firms has meant more uncertainty for Wyoming communities built around coal. While bankruptcies have occurred with unsettling frequency in the Powder River Basin in recent years, no firm had shuttered its operations as it refinanced in bankruptcy court — until Blackjewel.

Despite the warning signs, the July 1 bankruptcy of Blackjewel and subsequent closure of the fourth- and sixth-largest mines in the country sent shock waves coursing through the industry.

What happened in the flurry of days following the shuttering of the Blackjewel mines warrants retelling, as developments from the unprecedented bankruptcy case continue to unfold and families across the country await answers.

July 1: A sudden surprise

On a clear summer morning like any other in coal country, hundreds of workers filed into Eagle Butte and Belle Ayr coal mines just off Highway 59 to start their shifts. But at around 3 p.m., the day took a turn for the worse.

The then-CEO of the mines, Jeffrey Hoops, made an unexpected announcement to workers: The mines were closing. It was time for workers to head home. He offered few specifics, according to several worker accounts. About 500 workers left the mines unsure of what would come next.

The insolvent owner, Blackjewel, had filed for Chapter 11 bankruptcy that morning after spending months nosediving deep into debt. The subsequent loss of a crucial creditor caused the coal firm's 32 coal mines across the country to grind to a halt. That included Wyoming's Eagle Butte and Belle Ayr coal mines, which together produced over 34 million tons of coal last year.

By July 1, Blackjewel owed about $146 million in unpaid taxes. And attorneys for the company would later admit the company owed Wyoming workers over $700,000 in unpaid wages and $900,000 in retirement funds. Later, investigations would reveal the company owed workers even more.

July 2: Left in limbo

The two Campbell County mines nestled just beyond the outer ring of Gillette sat silent underneath a cloudless sky the morning after the closures. About 160 workers had come through the doors of Gillette's workforce services center in search of help by noon that day, the agency estimated.

There may have been many more.

Though no workers had been officially laid off, within 24 hours the office ran out of materials for miners seeking unemployment assistance. Gov. Mark Gordon and other state officials met with Campbell County leaders and miners in Gillette that afternoon to discuss next steps for the community.

Gordon walked locals through the rapid response work that members of the Workforce Services and the Department of Environmental Quality had been conducting throughout the day, from educating out-of-work miners about retraining opportunities to offering financial assistance for job training. Gordon said he had not yet heard from the mine's owner on any future plans for the mine.

"I look forward to his call," Gordon said.

July 3: Denied, then approved

Although a federal bankruptcy judge denied the company $20 million in debtor-in-possession financing needed to fully reopen the mines, the judge later approved a smaller, $5 million interim funding package for Blackjewel on July 3. As a condition of the deal, Hoops had to resign.

The new funding source allowed the company to dodge Chapter 7 bankruptcy, or the liquidation of their assets and abandonment of the mines.

But the financing was not enough to fully resume operations at the mines and was exclusively for "essential" security at the mines, firefighting personnel, professional fees of up to $500,000 and other emergency expenses.

Hundreds of workers, as a result, remained uncertain what to do next. In the meantime, the company continued to negotiate additional financing.

July 4: A holiday in court

As Independence Day arrived, uncertainty continued to weigh heavily on Campbell County residents and officials. Despite the holiday, the court convened after several Wyoming Blackjewel workers said banks had placed holds on their last cashier's checks from the company, issued by United Bank in West Virginia.

In the aftermath of the bankruptcy, worker paychecks had been withheld and cashier's checks were distributed instead. Attorneys for United Bank later noted that Blackjewel did not have sufficient funds in the company's bank account at the time checks were issued to workers.

A federal judge ordered the bankrupt company to honor all checks distributed to its hundreds of workers. The judge urged Blackjewel attorneys to ensure United Bank and other banks cleared the checks as soon as possible.

July 6: More hearings, more waiting

Representatives for Blackjewel continued to feverishly seek additional funding to reopen its two shuttered mines, company lawyers said during a bankruptcy hearing held on July 6. The company would present a new financial package to the court by July 12 or sooner, an attorney added. The judge, who had the authority to approve any new loan, said he would expedite the emergency hearing if Blackjewel secured additional money before that date.

July 10: Workers sue

An out-of-work Blackjewel employee filed a class action lawsuit on July 10 alleging the bankrupt company violated federal labor law by failing to notify or compensate hundreds of workers before closing down its mines.

The lawsuit alleged the company violated the Worker Adjustment and Retraining Notification Act because Hoops did not give sufficient written notice of the layoffs, nor did he offer 60 days of wages. Under the act, the workers were legally entitled to wages and benefits, attorneys representing the workers said.

July 11: A skeleton crew and a permit stay

Blackjewel announced that a skeleton crew of about 140 workers had been called back to maintain Blackjewel's mines across the country, performing maintenance and preventing any additional damage. But hundreds of Wyoming employees, as well as public officials, remained largely in the dark as the case slogged through federal bankruptcy court.

Due to the uncertainty, a state environmental council voted on July 11 to delay a key decision involving the company's permits.

While Blackjewel owned and operated the Campbell County mines, the former coal operator Contura Energy still held the mines' permits. The Wyoming Environmental Quality Council voted that day to stay the proceedings, or delay the vote to renew and transfer the permit until "sufficient clarity" was given by the West Virginia bankruptcy court.

July 15: Half of funding depleted

A federal bankruptcy judge said the court could reconvene as soon as July 15 if Blackjewel secured long-term financing over the weekend. That did not happen, according to a status report from the company filed that day. But the clock continued ticking as hundreds of out-of-work Wyoming employees awaited a more definitive answer on the future of Blackjewel's two Western mines. Halfway through the month, the bankrupt coal operator had already spent 60 percent of the $5 million in emergency funding.

July 17: No deal yet

Another anticipated update from the bankrupt coal operator offered familiar news to hundreds of out-of-work coal miners two days later. Blackjewel had not yet secured the long-term financing needed to reopen the mines, according to court documents filed July 17.

"These efforts are ongoing but have not yet produced a final agreement," the debtors said in a status report.

July 19: Spoon-fed funding

A federal judge approved short-term funding once again for Blackjewel during an emergency hearing held on July 19.

The judge approved $2.9 million in interim debtor-in-possession funding from lenders Whitebox Advisors LLC and Highbridge Capital Management. The loan would not bring the company's mines back to full capacity and only provided relief to the company for the following four days.

July 24: Hints of a sale

Blackjewel announced it was actively soliciting interest from potential buyers for its assets throughout the country in a status report filed on July 24 with the court. Blackjewel said it contacted more than 20 buyers to explore potential sales and was actively in conversation with eight parties who are "conducting due diligence" and have signed nondisclosure agreements.

July 25: Contura strikes back

Coal company Contura Energy came forward, offering to purchase Blackjewel's Eagle Butte and Belle Ayr mines in Wyoming, as well as Pax Surface Mine in Kentucky, for $20.6 million. The company also agreed to supply $8.1 million in desperately needed funding to pay past-due bills and continue maintaining Blackjewel's mines throughout legal proceedings.

The possible sale brought with it the possibility of reopening of Eagle Butte and Belle Ayr mines to full capacity, bringing back over 1,000 out-of-work employees for the next six to 12 years, according to attorneys for Blackjewel. As the stalking horse bidder, Contura Energy set the minimum price for auction at $20.6 million, guaranteeing that there was at least one buyer during the sales process.

July 29: Contura secures court approval

Despite myriad objections from creditors, a federal judge approved the sale of mines owned by bankrupt coal giant Blackjewel to previous owner Contura Energy. In addition to approving the sale of the two Wyoming mines and one West Virginia surface mine to Contura, U.S. District Judge Frank Volk also authorized the sale of several other mines and equipment speckled throughout the Appalachian region to seven additional companies during the two-day sales hearing.

August 14: Stalled sale

Despite promising to "reinstate immediately" 500 jobs at the idling Eagle Butte and Belle Ayr mines, Contura failed to reach a necessary agreement with the federal government and resuscitate the mines, fueling further ambiguity throughout Wyoming's coal country.

August 31: Slashed healthcare

As skepticism rose over Contura's ability to finalize the sale, hundreds of out-of-work coal miners across the country lost their health care the last day of August, after bankrupt coal operator Blackjewel received court approval to terminate its health insurance program. The employment-based insurance covered some 1,700 workers at 32 mines, including two coal mines in Wyoming. The insolvent company was no longer obligated to cover the premiums or claims of employees.

September 12: False hope

Out-of-work Blackjewel coal miners in Wyoming received a jolt of hope this week when their bankrupt employer sent letters hinting at a possible reopening of two idling mines.

September 18: Contura seeks way out

Coal company Contura Energy announced it had reached a tentative deal with Eagle Specialty Materials, an affiliate of FM Coal, to transfer ownership of two idling Wyoming coal mines.

October 1: Bye bye, Contura

After failing to finalize a deal with the mines' former owner Contura Energy, Blackjewel presented a new sales agreement to a federal bankruptcy judge. The new sales agreement hinged on the participation of three companies: Blackjewel, Contura and Eagle Specialty Materials. Contura, the permit holder of the two mines, was to pay Eagle Specialty Materials, an affiliate of FM Coal, $90 million to take over the mines. In addition to owning the mines, Eagle Specialty Materials was deemed responsible for the $237 million in reclamation liabilities and certain debts left over from Blackjewel.

Meanwhile, Campbell County Commissioners approved a significantly reduced tax payment plan for Eagle Specialty Materials. Under the agreement, the county required the new owner to pay just half of the $17.5 million in taxes owed by Blackjewel. Eagle Specialty Materials agreed to pay 50 percent of the outstanding ad valorem, or production, taxes over the course of five years without interest.

October 2: Court approves sale to Eagle Specialty Materials

A U.S. bankruptcy court approved the sale agreement between three coal mines, but the finalization of the deal stalled over snags in the transfer of necessary bonds and mining permits from Kentucky. Eagle Specialty Materials had to show it had sufficient reclamation, or cleanup, bonding in place before taking over the mines. But Lexon Insurance Company, a surety company for FM Coal, announced that the new operator needed to take care of Blackjewel's additional 135 mine permits out east before it could extend additional bonds to the Wyoming coal mines.

October 8: Investigated for fraud

A court document filed in early October revealed the federal government had been investigating Blackjewel for potential fraud since before the company filed for bankruptcy, adding another possible wrinkle to the case. The federal government asked the West Virginia federal bankruptcy court to delay discharging Blackjewel of its debts, a move that would allow the federal government to continue investigating possible violations of the False Claims Act.

October 18: Sale closes

The sale between Eagle Specialty Materials, Contura Energy and Blackjewel closed after the new owner secured $238 million in replacement surety bonds.

October 21: Workers strike back

Nearly 500 employees joined a complaint filed in the U.S. District Court of Wyoming against Blackjewel for violating the Fair Labor Standards Act. Submitted by the U.S. Department of Labor, the complaint alleged Blackjewel violated labor laws by withholding wages between June 24 and July 1.

In response, Blackjewel agreed to pay $793,847 in outstanding wages to the workers within 90 days of the sale closure to avoid further litigation. Attorneys for FM Coal said in court the request was unexpected and "thrust upon us late." The compensation did not include promised retirement or paid time off.

October 22: Workers trickle back to work

After enduring nearly four months of uncertainty, furloughed Blackjewel coal miners started to trickle back into work at two Powder River Basin mines, on the heels of the sale closure between the bankrupt employer and a new operator. Out-of-work miners started receiving calls from new owner Eagle Specialty Materials after the company successfully assumed ownership of the Eagle Butte and Belle Ayr mines from Blackjewel.

"It's good to have the nightmare finally over," said Michelle Young, an equipment operator who worked for Blackjewel before the company filed for bankruptcy. "We're just getting things rolling again."

November 18: Warning from feds

The U.S. Interior Department submitted a motion to federal bankruptcy court stating Blackjewel owed nearly $886,000 in royalty payments and fees for coal produced after the company filed for Chapter 11 bankruptcy. This outstanding payment was in addition to the approximately $50 million in unpaid royalties, rent and other charges Blackjewel owed the federal government at the time the company filed for bankruptcy.

December 4: Excessive expenses

A federal judge ordered Blackjewel to provide additional details on $73,583 of expenses that company attorneys accumulated over three months while coal miners awaited back pay. Lawyers for the company applied for compensation for a range of expenses incurred over the course of the bankruptcy proceeding — from meals and transportation to hotel stays. Volk demanded the company itemize about 75 of the requests, going so far as to question the company's decision to stay at high-end hotels or eat exorbitant meals.

December 12: Stolen benefits

A vast majority of former Blackjewel workers have yet to receive the full compensation they were promised, according to investigations by Wyoming's Labor Standards Office. When it filed for bankruptcy, Blackjewel owed 506 workers hundreds of thousands of dollars in unpaid wages and benefits. But nearly six months later, only 33 workers have filed a claim for compensation with the state.