UMWA, Coal Industry Join Together to Outline Policy Proposals Jan. 8 In Charleston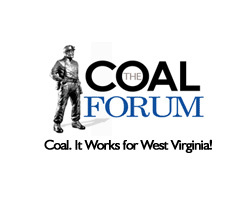 January 7, 2020 - The West Virginia Coal Forum, an organization representing coal industry workers and mine management, will host a forum this Wednesday, Jan. 8, from 2-4pm at the West Virginia Culture Center to inform state legislators on their 2020 legislative proposals to enhance the viability of the state's coal industry and mining economy. Topics include the "State of the Industry", "Saving West Virginia's Coal Jobs" and "New and Innovative Coal Uses".

Media are encouraged to attend.

United Mine Workers of America President Cecil Roberts will offer remarks, as will Bill Raney, President of the West Virginia Coal Association, and Chris Hamilton and Fred Tucker, the Co-Chairmen of the West Virginia Coal Forum, along with Mike Nasi, Director, Life: Powered and a partner with Jackson Walker LLP.

Other presenters include Randall Atkins, Ramaco Resources; James Woods, Director, Energy Institute at West Virginia University; Fred Palmer, NewERA Carbon - H Quest Wave Liquefaction; Brian Joseph, CEO and Founder, Touchstone Research Laboratory; and, John Duddy, HEI Coal Technologies.

About The Coal Forum

The West Virginia Coal Forum was created under the auspices of the Mine Safety & Technical Review Committee and at the direction of the West Virginia Legislative Committee on Energy and Coal Mining. This state entity was created to establish a forum for the coal industry to jointly resolve or develop technical and other issues impacting the industry, particularly those issues of an economic nature, or of major significance to the coal industry. The Forum engages in advocacy of the coal industry and also provides a means for coal management representatives and labor leaders to develop joint legislative programs and to promote the coal industry.