Western States Face Huge Cleanup Liabilities From Coal Mining, New Report Finds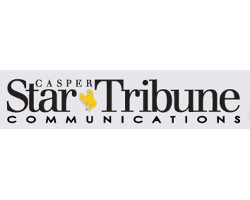 By Camille Erickson

January 10, 2020 - Wyoming has a colossal cleanup project on its hands.

About 83,000 acres of land sits unreclaimed by coal companies in the state — by far the most acreage among its Western peers, according to a new report published Friday by the Western Organization of Resource Councils.

"Western coal-producing states face a looming dilemma, and the costs could be huge," said Bob LeResche, an editor of the report and board member of Powder River Basin Resource Council and the Western Organization of Resource Councils.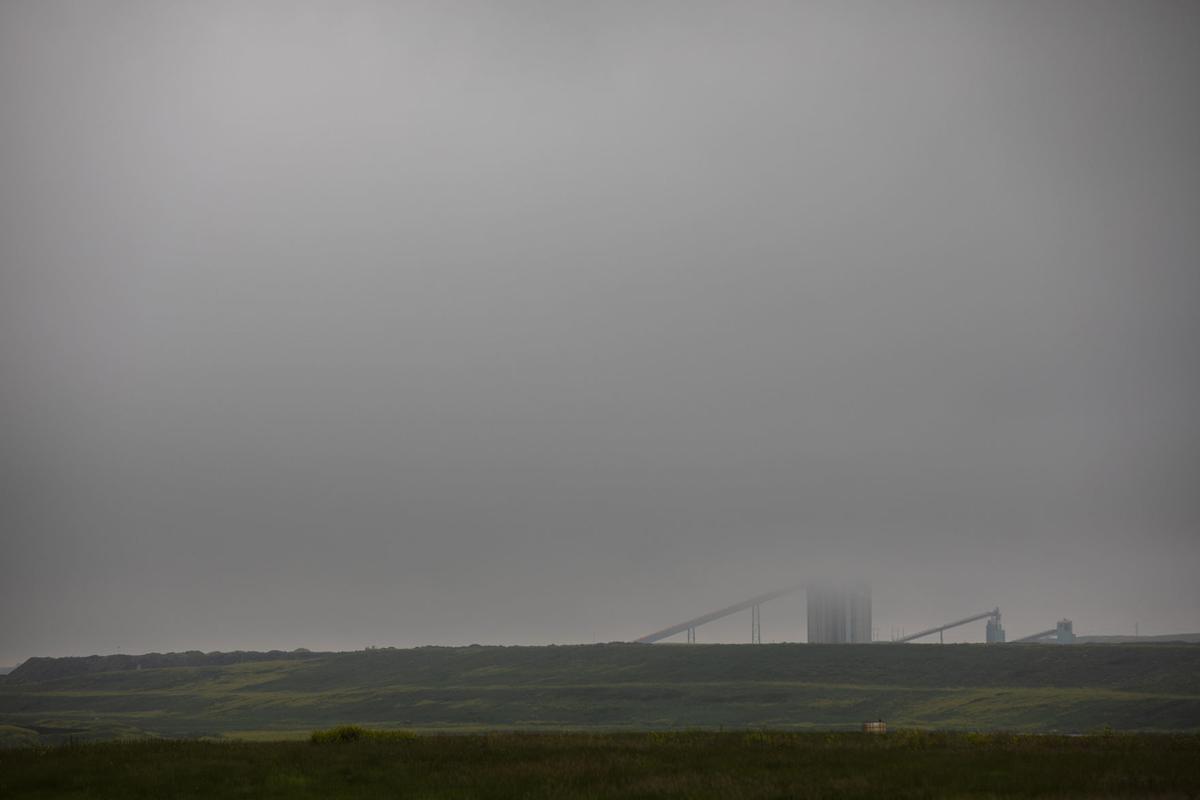 Eagle Butte coal mine is covered by dense clouds on July 2 near Gillette.
File, Star-Tribune


Throughout the West, over one-third of all land disturbed by strip-mining has yet to be reclaimed after a half-century of intensive extraction in the region. North Dakota and Montana follow the Equality State with 25,000 acres and 17,000 acres, respectively, in unreclaimed land from coal mining, the conservation group found. But Wyoming environmental regulators said despite significant cleanup still ahead, the state remains sufficiently protected and on track to complete all reclamation obligations.

Mounting cleanup liabilities come at a time when the energy sector is undergoing an unprecedented shift away from coal production. It's left the country's largest mines, many in Wyoming, struggling to stay afloat financially. Last year, coal production in Wyoming sank by 10 percent compared to 2018 levels, according to the U.S. Energy Information Administration. Since 2015, Wyoming has been jolted by six coal company bankruptcies.

A domino of coal-fired power plant closures nationwide has depressed demand for thermal coal. Natural gas has nudged coal aside with its cheap prices. Commercially viable renewables have rapidly entered the market and placed greater pressure on coal, too.

These market shifts leave coal companies financially vulnerable and at risk of foundering on reclamation liabilities in the future, the report concluded.

"Today's coal industry is undercapitalized and at great financial risk from declining coal demand, and it is dangerously undiversified," LeResche said. "But coal companies are responsible for cleanup of over 230 square miles of Western land and counting."

On Track

But Wyoming is on track to reclaim inactive mine lands properly and fully, the Wyoming Department of Environmental Quality told the Star-Tribune in response to the report. It has bonds lined up to cover reclamation at its 25 surface operations and one underground operation across the mineral-rich state.

Of the 184,488 acres of mined land throughout Wyoming, 146,653 acres — about 80 percent — is being reclaimed or mined as of August, Department of Environmental Quality data showed.

About 106,964 acres — or 73 percent of disturbed land from mining — are in one of three phases of reclamation. Wyoming has cleaned up over 50,000 acres to a state adequate for agricultural production too, according to the department.

"We review the cost of reclamation every year," said Keith Guille, a spokesman for the state agency. "... If a mine were to unfortunately close — nothing we would like to see — but if that were to happen, we would have bonds in place that would cover the cost of reclamation."

To protect taxpayers, Wyoming regulators revised bonding rules last year, too. Signed into law by Gov. Mark Gordon in May, the new bonding rules bar companies from solely relying on self-bonding (a type of bond not backed by money or assets). The new rules also set new credit standards for companies electing to partially self-bond, among other amendments.

Blackjewel coal miners return to work as new operator sorts out permits

"The whole point is to make sure that the state and taxpayers are not going to be left with the bag of reclamation," Guille said.

Yet given the financial distress facing many coal companies nationwide, the Western Organization of Resource Councils advocates for the elimination of a self-bonding option. Over $600 million in reclamation liabilities nationwide were covered by self-bonds as of June, the report said.

"Regulators in state and federal agencies must ensure the public is not stuck with paying for cleanup by forcing today's coal companies to reclaim every acre possible, as soon as possible, and provide reclamation bonds that are guaranteed to be available when they are needed most," LeResche said.

Before coal operators can receive permits to a mine, state law requires that companies secure sufficient bonds to cover future cleanup costs. Coal operators often turn to third-party surety companies for financial backing. If the coal company liquidates or abandons the mine, the state would then have the bonds forfeited to cover reclamation.

However, mounting reclamation costs have placed state governments in a corner, the report warned.

"Because today's coal industry is undiversified and at great financial risk, there is a significant risk that regulators will be forced to seize bond money and complete reclamation," according to the report.

Mounting Trouble

When a coal mine closes, final reclamation can be an enormous undertaking.

But reclamation, when done well, can create some jobs in the aftermath of a mine closure, the report reasoned. And proper cleanup can restore topsoil and vegetation, protect air quality and fresh water sources and revive natural capital, like wildlife.

"Timely coal mine reclamation is a win-win for Western communities: it reopens land for livestock and recreation, it creates good job opportunities and it minimizes the huge risks to the public if a coal company goes broke," Mark Fix, a rancher living in Miles City and working near Montana's biggest mine, said in a statement.

Court approves plan for Cloud Peak Energy to exit bankruptcy

Under the Surface Mining Control and Reclamation Act of 1977, the federal government requires companies to reclaim surface mining sites "as contemporaneously as possible." But few incentives exist to hold companies accountable to timely restoration and mining far outpaces the rate of reclamation, the report outlined.

The report also points to the messy ownership and permit transfers occurring between financially insecure coal companies as risks to proper reclamation.

Bankrupt coal operator Cloud Peak Energy recently sold off three Powder River Basin mines to Navajo Transitional Energy Company. But the new owner has yet to secure sufficient bonds to cover cleanup costs, leaving Cloud Peak Energy, an insolvent company, as the official permit holder. In other words, Cloud Peak Energy remains on the hook for reclamation as long as it's still the permit holder.

Meanwhile, bankrupt operator Blackjewel sold off its two Wyoming mines to Eagle Specialty Materials. Contura Energy, another former owner of the two mines, still holds the permits and cleanup responsibilities.

But the report contends these companies have failed to reclaim over half of the areas disturbed by mining activity at these Powder River Basin mines.

"A worrying overlap emerges between companies whose mines have substantial unreclaimed area and companies in financial distress," the report noted.

The Wyoming Department of Environmental Quality told the Star-Tribune the companies were on track with all reclamation responsibilities.

"From our standpoint, these operations are compliant and are meeting the reclamation plan and working through that process to operate and bring the land back to, hopefully, the original state or close to, after they get done mining in that area." Guille said.

The Western Organization of Resource Councils proposed several recommendations for states facing mounting cleanup bills to undertake. For one, it urged regulators to require timely reclamation and only accept sufficient and secure bonds to avoid relying on public funding in the event bond forfeiture doesn't pan out as planned.