Severance Tax Reduced Last Year; Coal Industry Looks for More Help From Lawmakers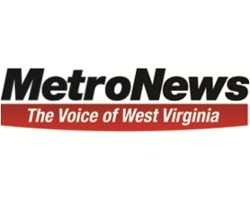 January 12, 2020 - Representatives of the coal industry say there remain ways to stabilize the industry and even increase its impact by promoting alternative uses for their product.

West Virginia Coal Association Senior Vice President Chris Hamilton said the industry will approach state lawmakers on at least two different fronts this legislative session.

Hamilton said they want to first encourage the legislature to do what it can to secure the current in-state level of coal consumption.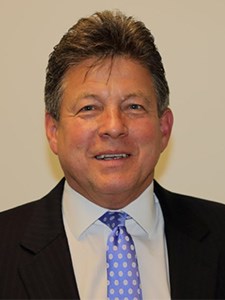 Chris Hamilton


Hamilton said it's good sound economic policy to keep all coal-fired power plants up and running. He said they'll ask the legislature to follow the model used last year when members of the House and Senate approved a bill eliminating the $12.5 million in annual B&O taxes paid by the Pleasants Power Station.

"The numbers that were presented to the legislature and what they used to act on was that they are basically trading $12 million in B&O tax dollars for upwards of $400 million in overall economic activity," Hamilton said.

Other coal-fired power plants in the state already don't pay the B&O tax but Hamilton said there are forms of relief the state could give that could help the utilities keep their plants burning coal.

"We have nine additional plants in this state, all have a limited life. We would like to see these plants consume in-state coal for as long as they possibly can and there may some upgrades in order, some means to make them more efficient, more competitive so the electricity they generate rises on the economic dispatch of the utility system," Hamilton said.

Hamilton said he's already anticipating push back from those who believe coal is done.

"I think we're prepared to deal with that directly. The coal industry is still responsible for one out of every six dollars generated in this state," Hamilton said. "We're keeping our miners working, the plant workers working, the mom and pop grocery stores working. These are permanent jobs that have been here throughout the history of the state."

Hamilton said the industry will also promote alternative uses of coal. They want lawmakers to learn about those uses like coal liquid, coal to carbon and other products.

"We want to see the state become a little more knowledgeable, maybe have an equity position, maybe help us create some additional mining jobs here in the state that would increase our domestic consumption of our base fuel and keep out miners working," Hamilton said.

The coal industry reached a record high production level of 158 million tons in 2008 and is now around 90 tons a year.

Gov. Jim Justice signed a bill into law last March lowering severance taxes on thermal or steam coal in West Virginia from five percent to three percent. The change will amount to a $60 million reduction of state revenue in the third year.

Current fiscal year revenue collections are being impacted by a decrease in production.

A news release from the state Department of Revenue said the following about December revenue collections:

Year-to-date general fund severance tax collections of nearly $136.1 million were $37.8 million below estimate and 34.9% below prior year receipts. Wholesale natural gas prices slumped from an average of roughly $2.86 per MCF in 2018 to significantly less than $2.00 per MCF in recent weeks. In addition, the value of foreign coal exports slumped over the past few months following a peak of activity reached in January of 2019.