Electronic Detonators MSHA Direct Final Rule and Proposed Rule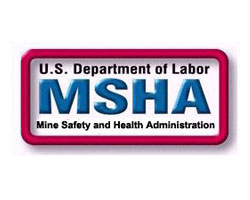 Electronic Detonators Direct Final Rule and Proposed Rule
On January 14, 2020, the Mine Safety and Health Administration (MSHA) published a direct final rule to revise safety standards for explosives. This rule updates existing provisions consistent with technological advancements involving electronic detonators at metal and nonmetal mines.
MSHA is also publishing a companion proposed rule for notice and comment to provide a procedural framework to finalize the rule if significant adverse comments led MSHA to withdraw the direct final rule.
More information can be found at https://www.msha.gov/regulations/rulemaking.
Miners and mine operators can find safety and health information on MSHA.gov.