MineInvest Kazakhstan Junior Mining Competition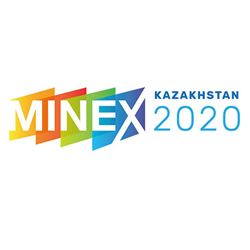 Kazakhstan is one of the world's most promising emerging markets for natural resources and is one of the 10 leading countries in the world for mineral reserves. To ensure sustainable development of its mineral wealth, in the next few years the Government of Kazakhstan is planning to issue over 3 000 exploration licenses and support the development of junior mining sector.

Until now, lack of funding was one of the main impediments to the growth of junior mining in the country. Introduction of the New Subsoil Use Code and creation of the Junior Mining platform at Astana International Exchange are designed to provide impetus for accelerated growth of Kazakhstan's junior mining.
MineInvest Kazakhstan

The 4th Junior Mining Projects Competition MineInvest will be held on 1 April 2020 at the Radisson Astana Hotel as part of the 11th MINEX Kazakhstan 2020 Mining and Exploration Forum.
The objective of the competition is to provide a platform for independent evaluation of early stage and developing mining projects and to discuss opportunities for their accelerated implementation with the assistance from investors and financial backers.

The competition is organised for exploration and prospecting companies as well as individual entrepreneurs developing mining projects in Kazakhstan and other Central Asia countries.

Contender applications must be submitted before February 28, 2020.