North Dakota Coal Production Drops 8% in 2019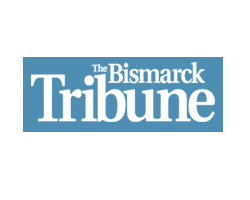 February 3, 2020 - North Dakota's five coal mines produced 27.2 million tons of lignite in 2019, an 8% drop from the previous year.

The reduction was largely due to major outages that occurred at various power plants and maintenance at the Great Plains Synfuels Plant, according to the Lignite Energy Council, a trade group representing lignite producers, electric utilities and about 250 industry-related businesses.

"The lower tonnage in 2019 also resulted partially from electricity produced from other sources including natural gas, wind generation and the Garrison Dam, which put pressure on lignite-based power plants in the state," said Jason Bohrer, the council's president and CEO.

North Dakota has seven lignite-based power plants, which consist of 12 individual units. Normally, each unit has a major outage every three years. Plants that had major outages last year included Coyote Station, Heskett Station, Antelope Valley Station, Milton R. Young Station and Coal Creek Station.

Coal production in North Dakota has held steady over the past decade despite the national decline of the coal industry.

"The lignite industry is unique in that our plants are generally adjacent to the mines, which reduces, if not eliminates, transportation costs," Bohrer said. "It also means that our state benefits from the jobs associated from both the mines and the power plants along with low-cost, reliable electricity generated from lignite."

The seven power plants generate enough electricity to serve more than 2 million families in North Dakota and surrounding states.