CSE Corporation Acquires Biomarine, Inc.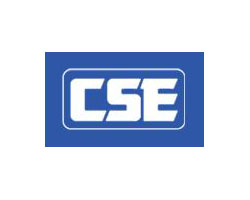 February 4, 2020 - CSE Corporation has acquired Biomarine, Inc., an Exton, Pennsylvania manufacturer of long-duration SCBA rebreathers and a former subsidiary of Neutronics, Inc., a Bacharach company.

"Biomarine has long provided the most robust and reliable 4-hour closed-circuit breathing apparatus used in critical missions around the world," stated Scott Shearer, Sr., Chairman and CEO of CSE Corporation. "The integration of Biomarine, and specifically the BioPak 240R, gives our customers unmatched access to a complete portfolio of breathing apparatus for any application, all with the quality and service that they have come to expect from CSE."

CSE will transition all Biomarine operations and manufacturing to CSE's headquarters in Export. Former Biomarine salesmen Bill Flynn and Ted Beck will join CSE, creating a seamless transition for customers. They will join forces with CSE's existing sales team to provide superior products, training, and support to the mining, tunneling, firefighting, and military industries.

CSE Corporation –CSE designs and manufactures both emergency escape breathing apparatus and gas detection devices at its Export, PA facility and has been in business for over 50 years. It has developed and patented innovative safety technologies that are used in the most demanding environments and applications.