PRB Coal Industry Takes Hit With Steep Drops in Production, Federal Data Shows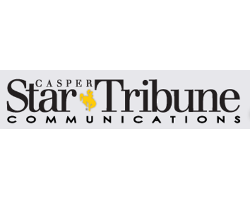 By Camille Erickson
February 6, 2020 - Powder River Basin coal production fell nearly 14 percent last quarter compared to the same period the year before — the lowest production totals for the region in over two decades, new data Monday from U.S. Mine Safety and Health Administration revealed.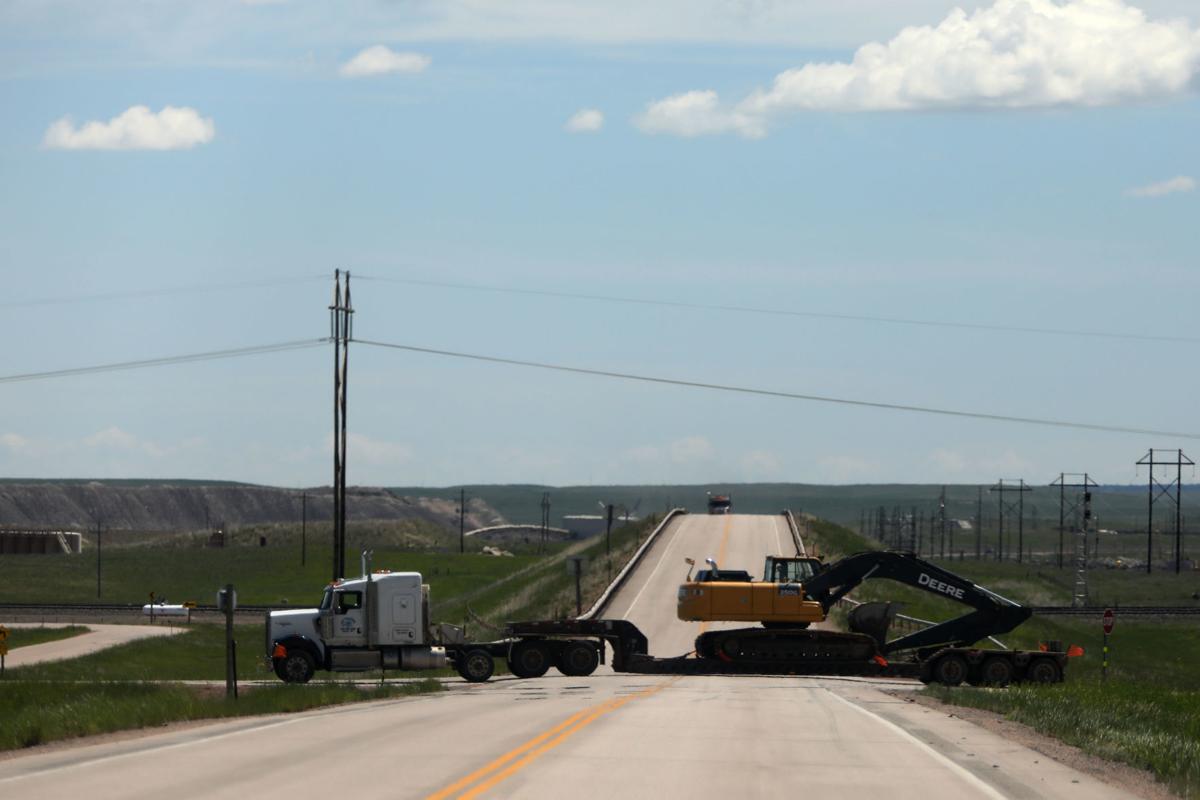 A semi truck moves heavy machinery across the highway in 2019 at Black Thunder coal mine near Wright. Powder River Basin coal production fell nearly 14 percent last quarter compared to the year prior, data released Monday by Mine Health and Safety Administration revealed.

Photo: Cayla Nimmo, Star-Tribune
The basin's 16 mines produced 72.3 million tons of coal in the final months of 2019, confirming many of the coal industry's worst fears. Demand for the state's abundant natural resource is in dramatic decline. Utility companies once dependent on coal to produce a majority of the nation's electricity have now turned to dirt cheap natural gas and abundant renewable energy options.
"It certainly sets a new low-bar for this century," University of Wyoming economist Rob Godby stated. On a statewide level, coal production did not fair well either. According to Godby's analysis, statewide coal output tracked about one million-tons per week less in the final quarter of the year compared to 2018, due largely to production slumps in the Powder River Basin.
Many industry insiders have had their eyes on the Eagle Butte and Belle Ayr mines, formerly owned by bankrupt coal operator Blackjewel, as a litmus test for the basin's overall health.
The former operator halted production at its Wyoming mines when it filed for Chapter 11 bankruptcy on July 1, sending hundreds of miners home indefinitely. Though the two mines reopened late last year after a new coal firm purchased them, production levels have stayed well below previous levels.
Output at the former Blackjewel mines during the final quarter of 2019 failed to match past production levels — by a long shot. Eagle Butte mine produced 52 percent less in 2019's fourth quarter, compared to the quarter one year ago. Belle Ayr mined 63 percent less. That said, mining activity at Eagle Butte and Belle Ayr did pick up pace compared to last year's third quarter, a time when Blackjewel's bankruptcy proceedings were in full throttle and the mines had only a skeleton crew maintaining them.
"For those Eagle Butte and Belle Ayr numbers, that's a big indication of where these mines are going to head into the future," said Shannon Anderson, an attorney with the Powder River Basin Resource Council, a landowners group. "I think it really does show that these mines are back, but they're not completely up from the year before."
According to Travis Deti, the executive director of Wyoming Mining Association, when it comes to Blackjewel's former mines, he said utility customers have moved on.
"When the customers go away, well the production goes away," Deti noted. "I believe it's just natural. We're seeing a decline and it was a tough production year.
"There is no doubt, and it shouldn't surprise anyone, that production is down this year," he added.
What's more, the two mines' current workforce is also a far cry from former employment levels during Blackjewel's tenure as the mines' operator. Mining Safety and Health Administration data shows that the new owner of the mines, Eagle Specialty Material, is employing 419 workers — almost one-third less than this time last year.
Down in the southern reaches of the basin, a proposed joint venture between coal companies Peabody Energy and Arch Coal also has miners holding their breath.
If approved by the federal government, the deal could bring the nation's two biggest mines — North Antelope Rochelle and Black Thunder — under one roof. The joint venture would allow the company to control production, curb competition and cut costs, according to several analysts. The pair of mines produced almost 39 million tons of coal during the fourth quarter.
"It's working its way through the whole process and the Securities and Exchange Commission," Deti explained. "We're just waiting to see, like everyone else, how that comes out. But we're confident that it's moving forward, and that is going to mean some changes in the Powder River Basin."