Arch Funding Leer South With Internal Funding Even in Soft Market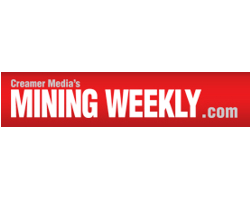 February 7, 2020 - Arch Coal will spend $220-million on its Leer South metallurgical coal development project in 2020, with production set to start in the third quarter of next year.

The company last year launched development at Leer South, West Virginia, and set a budget of building the new mine at a cost of $360-million to $390-million.

The new mine, Leer South, will be similar to Arch's existing Leer longwall mine, and will operate in the same 200-million-ton reserve base as the Leer operation. It will produce an estimated three-million tons a year of premium, high-vol A metallurgical coal.

Arch is funding the Leer South growth project mostly with internally-generated free cash flow, which Moody's lead analyst Benjamin Nelson believes differentiates the near-debt-free miner from its peers.

Even with the recent pullback in metallurgical prices, Arch will allocate most of its excess cash in 2020 to the accelerated build-out of the new mine, which "promises to greatly enhance" the long-term cash-generating capabilities of the metallurgical coal portfolio.

"Even at today's weaker assessed high-vol A metallurgical prices, we would expect Leer South to generate margins of approximately $45/t if the longwall were on line today," said president and COO Paul Lang on Thursday.

High-vol A metallurgical coal product comprises nearly 70% of Arch's metallurgical product mix. The mining company states that prices in metallurgical markets have rebounded modestly since the start of the year, although concerns about the coronavirus and its potential impact on the global economy remain significant near-term risks.

Arch notes that the assessed price of the high-vol A metallurgical product has increased nearly 10% since January 1, and other metallurgical qualities have strengthened as well.

At year-end, Arch had committed to supply 1.8-million tons of its metallurgical products to North American customers in 2020, at a fixed price of $10/t. In addition, Arch had committed to move 2.4-million tons of its metallurgical products into the seaborne market, with 2.2-million tons of that total at a market-based pricing structure and 200 000 t of its lower-quality metallurgical products at a fixed price of approximately $83/t.

In its thermal segments, Arch is more than 80% committed at current volume guidance levels, with 58.1-million tons of PRB coal committed at $12.22/t.

Financial Results

Arch reported a net loss of $8.6-million, or $0.57 a diluted share, in the fourth quarter of 2019, compared with net income of $86.1-million, or $4.44 a diluted share, in the prior-year period. Included in the company's fourth-quarter results was a loss of $9.0-million associated with the December sale of its Coal-Mac thermal operations.

Arch had adjusted earnings before interest, taxes, depreciation, depletion, amortization, accretion on asset retirement obligations, amortization (Ebitda) of sales contracts, and non-operating expenses of $43.7-million in the fourth quarter of 2019, which includes a $1.3-million non-cash mark-to-market loss associated with the company's coal-hedging activities. This compares to $122.6-million of adjusted Ebitda recorded in the fourth quarter of 2018, which included a $13.0-million non-cash mark-to-market gain associated with the company's coal-hedging activities.

Revenues decreased from $651-million in the prior-year quarter to $549.5-million for the three months ended December 31.

Excluding Mountain Laurel, Arch's metallurgical portfolio achieved costs below $60/t for the quarter – including another mid-$40/t cost performance at the Leer mine – and delivered cash margins from its coking coal segment in excess of $30/t.