Atlantic Coking Coal: Asia Tightens Buoys Sentiment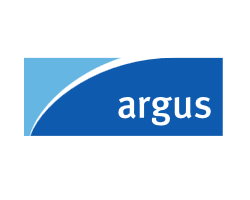 February 13, 2020 - Prices in the Atlantic have remained largely flat, with lack of spot demand in Europe appearing to be balanced out by the recent increase in spot interest from Brazilian mills in the second and third quarters and rising Asia-Pacific prices.

The Argus daily fob Hampton Roads assessment for low-volatile coking coal in the US has held steady at $131/t. The high-volatile type A daily price stands at $135/t fob Hampton Roads, and the high-volatile type B price at $123.50/t fob Hampton Roads, after having edged down earlier this week, weighed down by limited raw material demand in Europe.

"The blast furnaces in Europe are operating nowhere near 100pc so there is little demand for coke. Coke plants are reducing output," a European trading firm said.

But Brazilian spot buying in the second and third quarters for low-vols and mid-vols have helped support prices, particularly as a natural outlet for US coking coals.

The higher prices in Asia-Pacific on the back of weather-related supply disruptions in Australia, the suspension of Mongolian exports to China and domestic production concerns in China are driving what is expected to be a short-term increase as overall sentiment continues to be bearish.

But one US mining firm suggested increased demand in China and supply issues in Australia may prompt European mills to turn to the US to fulfil any third-quarter spot demand, adding that mills remain slow to emerge with any third-quarter interest.

But the low freight rates may help retain the Australian premium low-vols as a viable option for European mills. The Panamax rate for US east coast-to-Rotterdam voyages is assessed this week at $8/t, down by 75¢/t on the week on poor demand and growing tonnage availability in the Atlantic and Pacific. The US east coast-to-Rotterdam rate has been the downward track since December last year when it reached $13.25/t.

The weak market and falling US coking coal prices continue to weigh on mining firms. Murray Energy filed a request with the US Bankruptcy Court to access $9.3mn to cover short-term expenses at its Maple Eagle and Oak Grove coking coal mines. If the request is denied, the mines risk falling out of compliance. Maple Eagle and Oak Grove were excluded from the company's bankruptcy filing late last year.