Mongolia-China Borders Opening Delayed For Coking Coal Exports Until March 15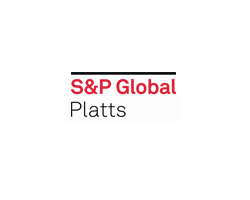 March 1, 2020 - The reopening of Mongolia-China borders at Ganshuunsukhait/Ganqimaodu and Ceke, the gateway for Mongolia coking coal to China, has been delayed to March 15, market participants said.

The borders were expected to reopen on March 2, since the first announcement came out on February 14 that the borders were shut temporarily.

The delay in the restart date, however, did not appear surprising for some of the Chinese market participants.

"The virus situation has been very unpredictable and Mongolia may not have the resources to protect themselves," a Northern China coke producer said.

"We have always been skeptical if the borders will reopen on March 2. The rampant widespread of coronavirus seen in Korea, Japan and Italy and with limited healthcare facilities in Mongolia, the country would close the borders," a Chinese trader said.

"The start date has been delayed till March 15, but I think the possibility of further delay is likely," the Chinese trader said adding that the borders could open in late March.

Meanwhile, schools in Mongolia has been shut till March 30, and a "heightened state of readiness" has been extended to the same date by the country's State Emergency Commission, according to Montsame, a state owned news agency of Mongolia.

"Movement of people and activities have been restricted till March 30, and I think that will affect coal transportation to China as well," a trader said.

For a Mongolian coal user based in Tangshan, he expects the extended delay in reopening of the borders to be minimal. "Coke production in Northern China have been reduced meantime, so the net effect is limited," he said, adding that his monthly purchase price for Mongolian #5 coking coal with February laycan was up just Yuan 30/mt compared to January's. "Purchase price for March laycan will likely be higher, but should ease in April or May," he said.

Meanwhile, supply of coking coal concerns may have taken a backseat in light of the recovery seen in domestic coal production."For steel mills, the biggest challenge is to minimize loss, reduce our inventories and reinstate our cash flow," a Tangshan based steelmaker said.