Peabody Energy Lays Off 50 Temporary Workers at Wyoming Coal Mine
By Camille Erickson

March 6, 2020 - One of the nation's largest coal companies laid off 50 temporary workers Thursday at a coal mine in Wyoming, according to owner Peabody Energy.

Located in Campbell County near Wright, the North Antelope Rochelle mine employs 1,242 workers, according to 2019 data from the U.S. Mining Safety and Health Administration.

But the mine has not been producing coal at the levels it once did. It pumped out 21.4 million tons of coal during last year's final quarter, over 13 percent less than in 2018.

"We routinely match staffing levels with production needs and the reduction in temporary workers is consistent with that approach," Charlene Murdock, a spokeswoman for the company, told the Star-Tribune in a statement.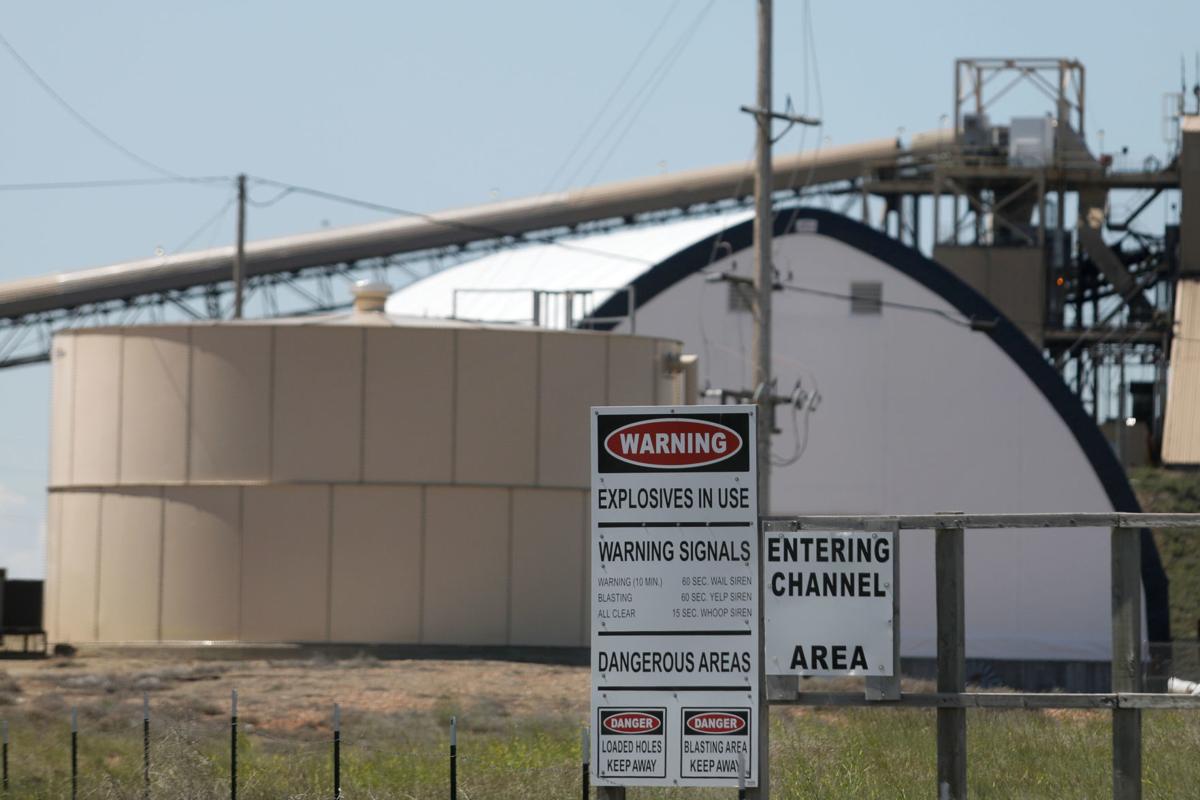 The North Antelope Rochelle Mine operates June 19 in Wright. A sign that reads "Warning explosives in use" marks the boundary of the mine. Peabody Energy, the owner of the mine, laid off 50 temporary workers on Thursday.

Photo: Cayla Nimmo, Star-Tribune


Temporary workers are typically sourced through a local agency by the mining company to augment the existing workforce. The temp agency pays the workers, not the mining company.

Within the Powder River Basin, "a layoff of 50 workers is uncommon, though not unheard of," said University of Wyoming economist Rob Godby.

In March 2016, Peabody Energy cut 235 workers from the North Antelope Rochelle mine. At the same time, neighboring Arch Coal laid off 230 people.

Manager of the Workforce Services Center in Gillette Rick Mansheim said Peabody Energy had not notified him of any layoffs as of Thursday afternoon.

The announcement comes in the wake of the Federal Trade Commission's decision to block the proposed joint venture between Peabody Energy and Arch Coal, the two biggest coal companies in the country.

The pair of coal operators control two-thirds of the southern Powder River Basin's coal reserves, making them the leading players in the basin, according to the FTC.

Peabody Energy and Arch Coal announced plans to combine operations in June, a proposal that would bring North Antelope Rochelle and Black Thunder under one roof. The joint venture would also include the nearby Caballo, Rawhide and Coal Creek mines. If approved, the deal would allow the company to control production, curb competition and cut costs, according to several analysts.

The Powder River Basin has been hit hard in recent years by declining demand for coal nationwide. Coal customers such as utilities have accelerated their transition to cheaper natural gas and renewables as energy sources for electrical generation.

"Employment levels haven't changed in a way that reflects (declining) coal production levels yet," Godby, the economist, explained.

Moody's Investors Service predicts U.S. coal production will tumble 15 to 20 percent this year due to significant contractions in demand.