Here's What You Need to Know About the Vista Mine, Alberta's Thermal Coal Project That Sidestepped a Federal Review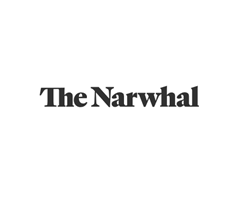 By Sharon J. Riley

March 11, 2020 - With so much talk in recent years about Alberta's — and Canada's — phase-out of coal-fired electricity, Albertans could be excused for being surprised to learn that new coal mining is being proposed in the province.

They could be further excused for being surprised that the latest new project has been exempted from what would have been a required federal environmental assessment under Canada's new impact assessment legislation.

That'd be the expansion of the Vista coal mine, reportedly among the largest so-far undeveloped coal mines in the entire country and potentially one of the largest in North America.

The project just barely avoided a federal environmental assessment thanks to some last-minute tweaks to numbers (more on that later) — leading some to question Ottawa's process for exempting coal mines from federal review.

Vista produces thermal coal — coal burned to produce electricity, as opposed to metallurgical coal, which is used in steel production.

And while coal-fired electricity is being phased out in Canada, the coal mined at Vista will be exported and burned elsewhere — so the phaseout doesn't apply.

Still, on the world stage, the federal government has taken an active lead in encouraging businesses and governments abroad to cut back on coal-fired electricity.

"It's like getting a temperance lecture from the bartender," Clark Williams-Derry, a Seattle-based energy finance analyst with the Institute for Energy Economics and Financial Analysis, told The Narwhal of Canada's actions to discourage the global reliance on coal, whilst increasing our own exports.

"As he's pouring the drink, he's saying 'you really shouldn't be drinking so much,' " he said.

"The world knows [the Canadian government] hasn't put their money where their mouth is."

Interested in how exactly Alberta is still moving ahead with new thermal coal mining, without a federal environmental assessment? Read on.

Wait, we still burn coal?

Yep.

According to the Alberta government, coal-fired power is still the main source of electricity in the province.

On average, nine per cent of Canada's electricity is generated from the burning of coal, according to Natural Resources Canada.

And according to the International Energy Agency, coal is still the single biggest source of electricity for the world, representing a 38 per cent share of global electricity generation. The agency notes that coal is responsible for more than 40 percent of global energy-related carbon dioxide emissions, too.

But aren't we phasing out coal-fired electricity?

Canada and Alberta have committed to eliminate coal burned as a power source — known as thermal coal — by 2030.

"Thermal coal is seen as a low-hanging fruit in the fight against climate change," according to Fraser Thomson, a lawyer with Ecojustice, Canada's largest charity working on environmental law.

"It's readily substitutable and is one of the most [greenhouse-gas] intensive of the large-scale electricity sources," he said.

"Thermal coal is a 19th-century fuel that has no place in the 21st century," he told The Narwhal. "It's disastrous for the climate and dangerous for human health."

"It really needs to be the first fuel to go if we're serious about fighting climate change."

So … why are we building new thermal coal mines?

Many coal-fired power plants are switching to natural gas in anticipation of the phase out in 2030, but that doesn't stop us from mining coal.

Mining thermal coal that will be burned elsewhere allows Alberta to continue to cash in on a lucrative resource, while the emissions associated with burning that resource are accounted for elsewhere.

The Government of Alberta reported some $15.7 million in royalties earned on coal production (this includes coal not burned for electricity) in 2017, though this figure has been declining in recent years.

The Vista coal mine is expected to operate over a 10-year lifespan.

Tell me more about the Vista mine.

Part of the Vista mine project is already operational. The Coalspur mine, just outside of Hinton, Alta., can produce as much as seven million tonnes of thermal coal each year. (That's a lot — for reference, the Hoover dam spanning the Colorado River weighs just under six million tonnes.)

The proposed expansion of the Vista mine would increase output by an average additional 4.2 million tonnes of coal each year for a decade.

Although at peak production, the amount of coal mined could nearly double, according to a Government of Alberta webpage that notes the expansion has the "potential to increase annual production from [10 to 15 million tonnes]" in total.

Emailed requests for interviews with representatives from Coalspur and Bighorn Mining, the companies behind the mine and its proposed expansion, went unanswered.

What exactly would the Vista mine expansion expand?

The existing mine, and the proposed expansion, are located just outside of Hinton, approximately 40 kilometres from the eastern edge of Jasper National Park.

The mine will require removing 192 million cubic metres of what is known in the industry as overburden — all of the rock, soil, trees and other materials that must be removed to access the coal

The area of the proposed expansion is an area of the foothills forested with coniferous trees and bisected by small creeks and streams, including a tributary to the Athabasca River, which flows into the sole source of drinking water for the City of Edmonton. Two endangered populations of bull trout and rainbow trout are found nearby.