Steve Earle Uses Music to Keep Story of Upper Big Branch Mine Disaster Alive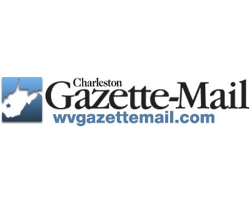 By Bill Lynch

March 15, 2020 - Steve Earle said people aren't necessarily going to "get" West Virginia just by going to New York City to watch "Coal Country," the new play that opened March 2 at the Public Theater.

And they probably won't understand West Virginians if they listen to his upcoming album, "Ghosts of West Virginia," which arrives in stores May 22.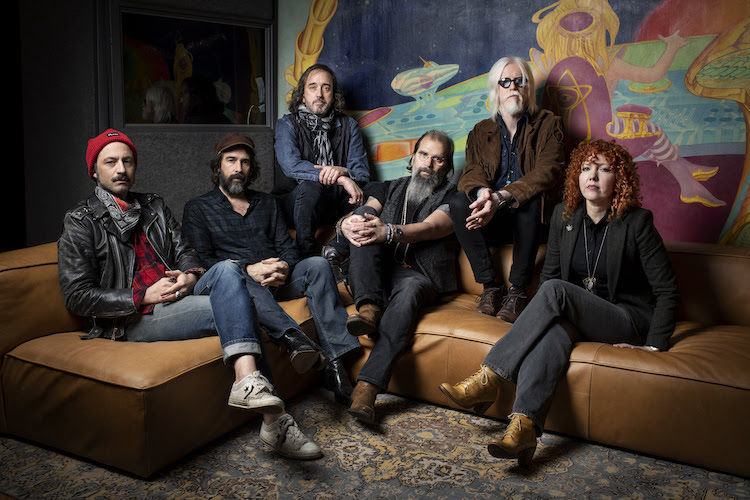 Steve Earle and The Dukes appear on "Mountain Stage" May 10.

Photo: Jakob Blickenstaff, Courtesy Photo


"West Virginia is a completely unique place in the history of the United States," said Earle, who will be appearing May 10 on "Mountain Stage" in Charleston. "I think until you go there and talk to the people, you don't have a shot at understanding them."

Both the album and the play are based on interviews with those who lived through the Upper Big Branch mining disaster that killed 29 miners in 2010. It remains the worst U.S. mining disaster in the past 30 years.

Earle researched the disaster with actor-playwrights Jessica Blank and Erik Jensen, who approached him about writing music for the show before they'd actually written anything themselves.

The songwriter said he'd been acquainted with Blank and Jensen indirectly, through actor-director Tim Robbins.

Earle wrote a song for the soundtrack of the 1995 death row drama, "Dead Man Walking," directed by Robbins.

Blank and Jensen launched the off-Broadway play "The Exonerated" in 2002, which told the stories of six death row inmates who'd been wrongly convicted.

The show was made into a film in 2005, but then returned to New York theaters in a 10th anniversary production that included Earle in the cast.

Blank and Jensen knew Earle, but the songwriter said it probably had a little bit to do with how he talked. The Texan doesn't sound like a New Yorker, and his music has often come from a blue-collar, working man's perspective.

The songwriter looked at "Coal Country" as more than an unusual project for him — a mixing of his music into a live stage performance in a play. Earle would not only provide music, he'd be on stage during the show, performing songs to underline themes.

It was an opportunity.

Earle said he'd been considering writing a record that spoke to people who like the kind of music he makes but don't necessarily agree with his politics.

"I've done the preaching to the choir record several times," he said.

The singer-songwriter considers himself a liberal, environmentally conscious and a socialist. That last word — "socialist" — scares people, Earle said, though he thinks most people don't understand what socialists believe in.

Among other things, Earle supports labor unions, which he said the rest of the world sort of accepted as a good thing and a component of democracy.

"They're part of the working people's voice," he said.

Or they used to be. The past 30 years have been hard on unions in the United States.

Part of the story of the Upper Big Branch mine disaster, Earle said, was what happened when labor unions were crowded out.

"That's part of the story of the UBB," he said. "But that's part of the story of anyplace where you have jobs where unions were strong, and now they're not."

The country has changed over the course of Earle's career, but despite some progressive moves here and there, the core ideals of America are the same.

"We are a right-of-center country. I've never thought for one minute that we were anything else," he said.

But center-left or -right, Earle said it used to be easier to disagree and still be able to talk.

"But that's become harder and harder to do," Earle said.

Blame social media. Blame Fox News and/or the mainstream media, if you want, but the media is just a tool, he said. Whatever media was around a 100 years ago influenced the public. Now, there's just more and different types of media, just different tools.

The tools are being used to create division, and that's being done on purpose, Earle said.

"Powerful people divide people by classes," he said. "They always have. That's Marx 101."

The division is almost always about the few making more money.

"If working people don't think they have anything in common with people who pick fruit in California or work in hotels and restaurants in New York, we're in trouble. Working people have the same problems and issues," he said.

To work on the script, Earle, Blank and Jensen visited Beckley several times. Blank went to court proceedings.

Earle said he didn't go on every trip to West Virginia. Sometimes, he had to go out on tour. The songwriter has a family to support, but he said the three of them talked to people affected by the disaster.

They also read the stories in the Charleston Gazette-Mail, particularly the work of former environmental reporter Ken Ward Jr., which Earle said was probably the catalyst for the production.

"I think without him, this play wouldn't exist," he said.

Ward, who left the Gazette-Mail in February, attended the show's opening night.

The show is off to a good start. "Coal Country" got a positive review by The New York Times and from other local media. New show openings in New York City can be famously tense, though Earle said it wasn't that stressful for him.

"It was a lot less intimidating than the performance before, when there were two West Virginia sweatshirts sitting in the front row," he said.

The show has already been extended past its original run to April 5. After that, Earle goes on tour for his record, which kicks off at the Culture Center Theater in Charleston.

Earle would like to play at least one more date in West Virginia.

"West Virginia hasn't been a regular stop for me because there's not a lot of places to play," he said. "But I've played 'Mountain Stage' probably six or seven times."

He was there the day NASCAR driver Dale Earnhardt died.

"I was sitting there watching the race with a bunch of the crew and that just devastated the place," he said.

Earle said his management was working on securing one more date in West Virginia.

The experience of "Coal Country" and "Ghosts of West Virginia" expanded the songwriter's understanding and gave him perspective, even though it didn't change his politics. He still believes the country and the world should be moving toward renewable energy sources, but they can't leave the miners and their families behind.

"All these people talking about shutting down mines have to talk about what you're going to do next," he said. "Nobody has done that."

"Coal Country" and "Ghosts of West Virginia" don't offer any solutions either, but that was never the point.

"This job is empathy," the Texan said.

He hoped they got it right. Earle said they tried to get the words of the people affected, but even at their best, it probably wasn't enough.

Still, they were trying.