WVCA Takes Responsible Action on the Virus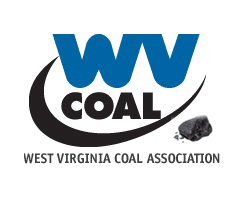 March 18, 2020 - Earlier today, the West Virginia Coal Association (WVCA) sent a letter to Dave Zatezalo, MSHA; Eugene White, WV OMHS&T; Austin Caperton and Harold Ward, WV DEP; and, Lanny Erdos, Tom Shope and Ben Owens, OSM. Each of them were positive and indicated they would provide their protocols/steps as soon as possible.

A reply was received from Eugene White, OMHS&T which is provided below.



In response to the threat and concern with the Covid-19 Virus, our members are doing everything possible to protect their employees and maintain their operations. Among other CDC and common-sense practices, they are attempting to limit ingress of vendors, customers, contractors and others who are not part of their regular workforce to the properties, operations, offices and other locations where non-employees might have contact with their employees.
Because we understand there are requirements for your inspectors to regularly visit our members' operations and businesses, we would appreciate receiving a copy of the protocols/steps your inspectors and other employees are to follow when visiting any of members' locations. We will, of course, immediately get your protocols/steps distributed to our members so they know what to expect. In addition, when there are cases where your people have to visit any of our members' operations and would have any contact with their employees, in addition to other specific requests at the location, we ask that, before entering our members' properties, operations and/or facilities, your personnel participate in the members' preliminary screenings. This should not, in any way, interfere with your required operations , but is simply a step toward better protecting our members' and your employees.
Among the many things being done at our members' operations include: adherence to the CDC, US and State Government directives and recommendations; asking questions regarding their health and the health of their families; increased sanitary actions personally and at all facilities; cancelling meetings or limiting to small groups of ten or less; practicing social distancing; working from home when possible and other emerging protective measures, as needed.
We very much appreciate your cooperation in this critical matter, and we'll be happy to answer any questions you or your folks might have regarding any of our operations. Thanks, as always…
Bill Raney
304-545-8226
Chris Hamilton
304-549-8231
Jason Bostic
304-610-1343