Chinese Met Coal Port Stock Prices Fall as Demand Wanes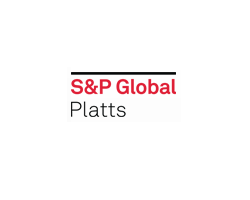 By Jessie Li

March 20, 2020 - Metallurgical coal prices at China's Jintang port continued to drop as demand for port stock parcels weakened amid a recovery in domestic coking coal supply, sources said.

Market participants said the weakness in port stock met coal demand was expected as domestic supply tightness eased and buyers relied less on port stock for restocking. The recent price cuts of Yuan 80-100/mt for some domestic coking coals also kept buyers away from port stock met coal as they consider domestic coking coal as a cheaper alternative, sources said.

"Many steel mills are still operating at lower or even half capacity; the small improvement in steel sales is not enough to support higher level of production," an end user in southern China said. "Inventories are still high and restocking needs are really weak." Only end-users near Jintang port will consider port stocks due to the lower cost of transportation, the end user said.

A small lot of Peak Downs North was traded Thursday at around Yuan 1,320/mt ex-stock Jingtang, Yuan 40/mt lower than last traded price for the same type of coal, according to S&P Global Platts data.

Offers for PMV Peak Downs North and Goonyella have also fallen to around Yuan 1,330/mt from 1,400/mt, sources said.

Beyond the trade, most buyers remained on the sidelines to reassess their procurement plans amid sluggish improvement in downstream steel demand.

"There have not been many inquiries on port stocks these past two weeks," a trader said. "Buyers are not actively looking for port stock parcels."

Platts assessed PLV ex-stock Jingtang down Yuan 40/mt Friday at Yuan 1385/mt, equivalent to $168.14/mt CFR Jingtang, and HCC 64 Mid Vol ex-stock Jingtang down Yuan 40/mt at Yuan 1,255/mt, equivalent to $151.95/mt CFR Jingtang.