Everything You Need to Stay Informed About COVID-19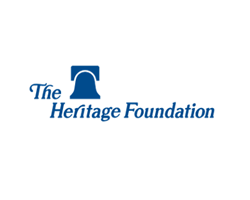 March 23, 2020 - I hope you and your loved ones are staying safe and healthy. We at Heritage are doing our part to "flatten the curve" of total coronavirus cases by working from home and practicing social distancing. We hope you are able to do so as well. Throughout this national emergency, we are continuing to provide guidance to Congress and the administration as they seek to contain the pandemic and mitigate the impact to the economy. Check out our COVID-19 resource page to learn more. Last week, we released our annual Index of Economic Freedom. Policymakers take note: Once again, the growth of economic freedom dovetails with economic prosperity. Read more below. Lastly, we offer some tips and resources for parents who are homeschooling their children during the pandemic.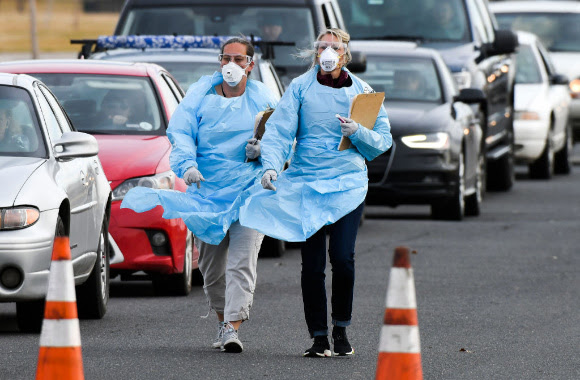 Everything You Need to Stay Informed About COVID-19

The Heritage Foundation is working hard to provide you with up-to-the-minute updates on the U.S. response to the coronavirus. Heritage's work covers everything from educating the public about the virus itself, sharing tips on how to navigate its disruptive effects on daily life, and providing policy suggestions to Congress. "The pandemic associated with COVID-19 (or coronavirus) has significantly disrupted daily life all over the world and the United States," write Heritage experts Lindsey Burke, David Burton, Marie Fishpaw, Rachel Greszler, Adam Michel, Norbert Michel, Parker Sheppard and Paul Winfree in Heritage's latest report. "Any action that Congress takes should be targeted, temporary, and linked directly to the coronavirus epidemic in order to address the source of the economic shock while limiting any political abuse that can develop in a moment of crisis." To find all Heritage's resources to keep you informed about COVID-19, please visit Heritage's COVID-19 resource page.

Heritage's Index of Economic Freedom Brings Good News Amid Pandemic Scares

There's no doubt that the COVID-19 pandemic has shocked the global market. Now, policymakers are figuring out how best to respond. To that end, they should take note of Heritage's latest edition of its Index of Economic Freedom, which launched last week. It shows, once again, that as economic freedom rises, so too does prosperity. Any action that the government takes in addressing the shock to the economy should be guided by the principles of economic freedom. "We count on our governments—local, state, and federal—to help us when times are tough. But we need to remember that we live in the most prosperous country in the history of the world, and the fundamental principles of economic freedom have played a vital role in making that happen," writes Ambassador Terry Miller, director of Heritage's Center for International Trade and Economics and the Mark A. Kolokotrones Fellow in Economic Freedom. Browse the 2020 Index of Economic Freedom here.

We're All Homeschoolers Now

In the fight against the coronavirus, more than 40 states have closed schools, affecting tens of millions of students. These social distancing efforts are an effective way to combat the infection rate, but it can be challenging for families who are new to homeschooling. Fortunately, "a rapidly flourishing market of online resources is beginning to meet the content needs of millions of students across the country," says Lindsey Burke, director of Heritage's Center for Education Policy and Will Skillman Fellow, in her new op-ed. Heritage has recently put together a collection of education resources for schools and families. These resources include school models, curricula, essays, research, and products that emphasize moral education, civics, character development, and classical content, reflecting the importance of these foundational areas to student development. Check out Heritage's Curricula Resource Initiative to find out which online sources can meet your family's homeschooling needs.