Notable Coal Financial Executive, Henry Franklin Harris, Passes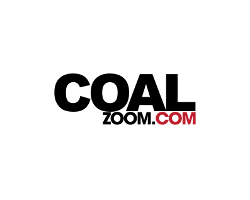 March 23, 2020 - Henry Franklin Harris, 98 years old, of Fenwick, W.Va., passed away at the Hubbard Hospice House on March 16, 2020, from prostate cancer and cerebrovascular disease. Henry was preceded in death by his wife of 52 years, Ernestine Harrison Harris; his oldest son, James Franklin Harris; and his grandson, Ronald James Harris.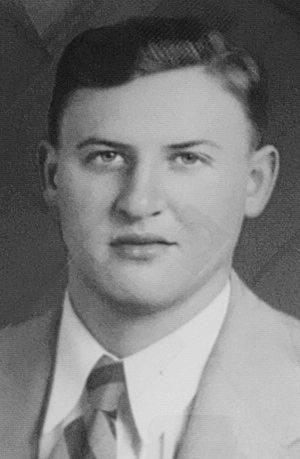 Henry Franklin Harris
Franklin is survived by his wife of 24 years, Marsha Ferguson Harris; sons, Lt. Col. John A. Harris (Vickie) of Three Forks, Mont., Robert Kent Harris (Jane) of Vienna, W.Va., and Dr. William Lee Harris (Ann) of Charleston, W.Va.; stepsons, Jamie Mann (Amy) of Summersville, W.Va., and Chad Mann (Kelli) of Glade Springs, W.Va. He is also survived by 15 grandchildren, nine great - grandchildren, and two great - great - grandchildren who carry the name Harris.

Harris was born in Richwood, W.Va., on November 30, 1921, and except for his stint in the military, he lived all of his life in Fenwick, W.Va. As a hunter and trapper, he was able to help his family survive the Great Depression. He left Glenville College at age 19 to join the Army in 1940 in order to send his paycheck home for his disabled father, mother, and younger brother.

When WWII began, he was made personnel director of General Patton's Army Field Hospital in Nancy, France. That hospital had 300 surgeons and 900 nurses who processed 2,000 causalities a day from the Battle of the Bulge. He received a commendation from General Eisenhower for his impeccable administrative abilities during the war.

Returning home, he completed his college on the G.I. Bill and became the only CPA in Nicholas and its surrounding counties. He was the chief financial officer of Maust Coal Company and he worked for many others during his career. He maintained a private practice of accounting in Richwood, W.Va., and served more than 300 small businesses. He was considered an expert by the IRS in the buying and selling of coal. He could calculate profit or loss of a ton of coal to the penny and he was never wrong.

Harris was a Mason. He loved the outdoors and the beauty of the mountains and trails around Richwood. After retirement, he walked greater than twice the circumference of the earth (more than 25,000 miles).

Harris was a man who gave back to others far more than he received. He had his life extended by many years by the care of the outstanding physicians of CAMC, at least three times since he was 65 years old. In appreciation for his long life, he requests memorial contributions in his name be sent to the Charleston Area Medical Center Foundation at 3414 Staunton Avenue S.E., Charleston, WV 25304.
Due to the COVID-19 virus pandemic, he will have a private funeral at the Harris Family section of Mountain View Memorial Park in Richwood, W.Va., at 12 noon on Saturday, March 21. Simon - Coleman Funeral Home, Richwood, W.Va., is in charge of arrangements.

Franklin asked of those who remember him or know of him through his children or wives to also take a moment to reflect on his long and productive life. He remained until the end very proud of what he considered his greatest legacy: The accomplishments of his four sons.

(Published in Charleston Gazette-Mail from Mar. 19 to Mar. 22, 2020)