WV Coal Association Provides Important Update for Membership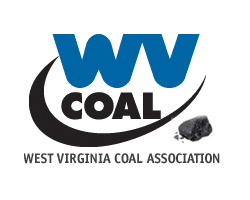 March 24, 2020 - West Virginia Governor Justice issued his "Stay at Home" Order yesterday afternoon and everyone should have received a copy of the official Executive Order earlier today. As was mentioned, coal mining was clearly included in the "essential" businesses/industries. In his comments during the press conference, the Governor, once again, strongly reinforced the fact that coal mining and coal miners were, without any doubt, included in those that needed to continue uniterrupted. Please let us know if you need a copy of the official Executive Order.
The U.S. Senate and U.S. House of Representatives continue to negotiate the terms and inclusions of the "phase III" coronavirus bailout bill. The National Mining Association continues to monitor the situation and will provide details of whatever the final bill will contain.
Once again, today, March 24, 2020, in cooperation with the State Chamber of Commerce, a tele-town hall with U.S. Senator Shelley Moore Capito will be held at 10:00 am. To access the call, please dial (888) 392-4564, participation code 45221#. As with last week's tele-townhall with Senator Manchin, you are reminded to PLEASE MUTE YOUR PHONE while on the call so that any personal conversations or background noise are not able to be heard by others.
An additional coal-related postponement/cancellation:
Export-Import Bank of the U.S. (EXIM)
2020 Annual Conference
Originally scheduled: April 2-3, 2020
Omni-Shoreham Hotel -- Washington, DC
POSTPONED – (new date) September 10-11, 2020 – same location