Indian Coking Coal Imports Hit by Port Closures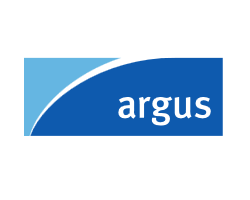 By Gregory Holt

March 25, 2020 - Coking coal imports to India have begun to be affected by the coronavirus outbreak, as berthing and uploading activities are halted at some major ports.

Gangavaram port at Visakhapatnam (Vizag) has declared force majeure on all incoming shipments and told its customers that it would be severely affected by lockdowns in Andhra Pradesh and Telangana states. Measures to stem the spread of the coronavirus have diminished the pool of available workers and affected train services.

The port of Mormugao in Goa state and many smaller ports along India's west coast have been shut for several days and may only reopen on 25 March at the earliest. Mormugao was India's third-busiest coking coal terminal in the April 2019 to January 2020 period, handling 6.7mn t, while Vizag was the fourth busiest with 6.2mn t.

Kakinada port has also declared force majeure on incoming shipments, while all other ports are on lockdown until further notice, an Indian trader said.

"The situation is changing every 1-2 days. We are not selling more cargoes right now but are just trying to perform the ones we already sold for April," another trader said.

There is a separate but related concern that Indian mills could declare force majeure on coking coal imports. Luxembourg-based steel producer ArcelorMittal declared force majeure on raw material shipments to European mills and idled several facilities last week after many automakers in Europe halted production.

Indian steel mills are similarly reducing output in response to a halt in operations at auto plants. Major automakers in India such as Maruti Suzuki, Mahindra & Mahindra, Fiat and Hyundai said this week they would halt production after many workers rushed back to their hometowns in fear of the coronavirus outbreak in major cities.

"India is at a critical time to contain the spread of coronavirus and is taking action," an Indian steel producer said. "Steel production and demand is falling, and we are waiting for coking coal offers to reflect this."

India imported 48.4mn t of coking coal in 2019, making it the world's second-largest buyer after China with 74.6mn t.

The worsening coronavirus situation in both India and Europe could free up more coking coal supplies for customers in other regions - particularly in China where the coronavirus outbreak has somewhat been contained, allowing steel mills and other industries to gradually resume work. But there is considerable doubt over whether Chinese demand will be enough to support prices.

"There needs to be adequate demand for a shortage to really show up in pricing," the Indian trader said. "I think demand is far from being in good shape at the moment."