Atlantic Coking Coal: Focus Turns to Logistics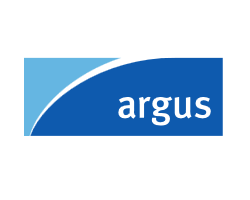 March 25, 2020 - Amid the worsening coronavirus outbreak globally, market participants have been largely sidelined by uncertainty and logistics challenges from port and mine closures. But with some spot availability still on offer for US coals and the limited spot demand, prices have faced downward pressure.

The daily Argus fob Hampton Roads assessment for low-volatile coking coal has dipped by 50¢/t to $140/t today, with any buyers across regions holding out for lower offers. The daily high-volatile type A price has moved down by 50¢/t as well, to $136.50/t fob Hampton Roads, while the daily high-volatile type B price has held steady after a sharp drop of $3/t to $126/t fob Hampton Roads a week ago.

The reaction of US miners to the coronavirus outbreak in the country has so far been mixed. Blackhawk halted mining operations for two weeks as of yesterday, citing the growing rate of coronavirus infection in the US, but the miner will continue to load shipments. Rhino Resource on 20 March also temporarily stopped production at many of its mining operations in Appalachia and Utah. But Corsa Coal restarted its operations in Pennsylvania after a decision by the state government to close all coal mining was swiftly reversed.

European mills facing reduced US supplies could potentially face supply tightness from Australia as well if the control measures are heightened and extend to mines there, said one trader.

At the same time, demand is significantly down and there is little worry in the market about supply. Following ArcelorMittal's notice of a force majeure on raw materials supplied to its European steel mills last week, expectations in the market are for more mills to follow suit in the coming weeks.

A Turkish mill is in the market to fulfil a regular spot requirement and is heard to be receiving bids for mid-vol Colombian coking coal at very competitive levels of well below $130/t fob. Despite some early market concerns, most Turkish mills continue to operate at their usual levels, but with capacity cuts for some at no more than 10pc. The Argus-assessed Colombian coking coal price is down by $5.60/t on the week to $133/t fob today.

But European mills are confronting considerably reduced steel offtake, and with a string of blast furnaces across the region lined up to be shut down or idled shortly by major mills, sentiment this week is decidedly sombre. Still many coking coal suppliers are comforted by the expectation that most mills still intend to keep their coke batteries running for now to avoid the high costs of shutdowns.

Several participants estimate that coke batteries have the flexibility to produce at 70pc of full capacity but no lower, much like they did during the financial crisis of 2008.

The potential increase in coke inventories may also lead to storage challenges as thermal coal stocks at ports remain quite high following a mild winter, said one European trader. Another participant said that there has been "fierce competition" between Russian coking coal producers to sell into China since European customers have been less willing to buy, and that a similar dynamic can be expected once the coronavirus crisis in Europe has passed.