Easing Chinese Coronavirus Curbs to Lift Power Demand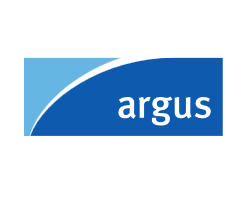 March 25, 2020 - Several Chinese provinces have lowered their coronavirus emergency levels, likely paving the way for an increase in business and industrial activity that could lift power consumption and coal demand.

Zhejiang province in eastern China has lowered its epidemic emergency to level three, the lowest level, after it recorded no new coronavirus cases during the past 30 days and said all infected patients had been discharged from hospitals. Industrial activity will be allowed to return to normal as a result, although measures will be put in place to avoid transmission from other countries.

The move is likely to raise power demand and support coal use. Coal consumption at utility Zhejiang Energy reached 108,000 t/d yesterday, according to coal industry association the CCTD, the highest since 12 January.

Zhejiang is the fourth-biggest Chinese province in terms of GDP and is a major thermal power generator.

Shanghai municipality in eastern China yesterday reduced its coronavirus emergency level from level one to level two, easing restrictions on travel and quarantines. This could allow more local businesses and factories to reopen and potentially raise power consumption.

The lockdown in Wuhan city, where the coronavirus first emerged, will be lifted on 8 April. The city has been locked down since 23 January. Other cities in Hubei province have started lifting restrictions on the movement of people, although Beijing and Tianjin municipalities and Hubei and Hebei provinces are keeping their coronavirus emergency alerts at the highest levels.

The easing of emergency levels could allow more employees to return to work in other cities, boosting industrial power use. Coal consumption has been increasing along with the gradual reopening of factories, although rising temperatures have curbed any significant increase in coal consumption during the past two weeks.

Coal burn at major power plants in China's coastal regions reached 574,000 t/d yesterday, the CCTD said. This was the highest since 19 January.

But the recent increase in coal consumption has done little to support domestic coal prices. Bids for NAR 5,500 kcal/kg coal are currently around 541-545 yuan/t fob north China ports, with offers at around Yn546-548/t. Argus last assessed this market at Yn549.50/t ($77.61/t) fob Qinhuangdao on 20 March.