Colombia's Cerrejon Slows Coal Operations to Stem Virus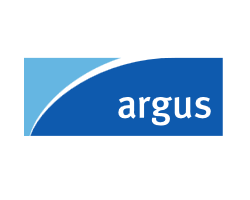 By Diana Delgado

March 25, 2020 - Colombia's second-largest coal miner Cerrejon is slowing its coal mining and port operations from today in an attempt to help contain the spread of coronavirus, making it the first coal miner in the country to take measures in response to the outbreak.

Cerrejon told Argus that it will continue to meet its export commitments because the slowdown in operations will be gradual. The firm had been scheduled to load 20 vessels between now and the end of April, one worker told Argus, but Cerrejon declined to comment.

The Colombian government's restrictions to contain the spread of the virus have created disruption for miners including Cerrejon. The world's fourth-largest coal-exporting country has imposed a 19-day national quarantine that runs until the end of 13 April. Coal mining is exempt from the quarantine, but Cerrejon has decided to halt activities to protect its 5,100 employees, who have been granted paid leave.

Cerrejon's decision comes after the local government of La Guajira department and the firm's workers requested action to prevent the spread of the disease among them and their families. La Guajira asked the firm to find solutions to prevent large groups of workers from travelling together on buses, and demanded that Cerrejon stop transporting workers who live in the provinces outside La Guajira. This followed Cerrejon's largest union, Sintracarbon, posting pictures on social media showing large groups of workers on buses and in dining rooms.

"The company has decided to temporarily decrease most of its operations to ensure the effectiveness of the controls and recommendations of government entities," Cerrejon said.

The company said it is aware of the consequences this will have for La Guajira, but said that "in a responsible manner, it is putting people's health before the operation."

Gradual and Partial Shutdown

The gradual cessation of coal mining at the firm's six pits as well as its coal railings began during yesterday's night shift and will continue in stages over 48 hours.

A contingency team will oversee critical activities, including the maintenance of equipment and infrastructure and meeting export commitments, to guarantee the safety of operations, Cerrejon said.

A full restart of operations will not happen until the company finds ways to protect the health of all its employees, the firm told Argus, adding that it will have to transport workers on uncrowded buses or create dining spaces that hold less workers.

The miner said it will honour its commitment to La Guajira to distribute nearly 7mn litres/month of water along the railway to local communities in the arid province. The company invests more than 2bn pesos/yr ($475,000) in taking water to those communities.

Cerrejon Strike on Hold

The reduction in operations at Cerrejon comes as Sintracarbon and minority union Sintracerrejon were on the verge of staging a strike over pay and working conditions.

Sintracarbon said its negotiating commission will take decisions in light of the new circumstances and communicate these in a timely manner.

Cerrejon — which is equally owned by BHP, Anglo American and Glencore — shipped 26.3mn t of coal last year — 2.2mn t/month — down by 4.2mn t on 2018 and its lowest level since 2005. The miner also expected to export around 26.3mn t this year, but the reduction in operations means exports are set to continue declining.