India's Lockdown Shakes Up Coal Trade Flows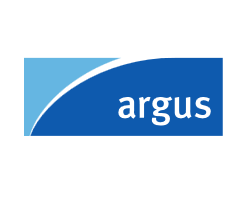 By Saurabh Chaturvedi

March 27, 2020 - India's nationwide lockdown is shaking the coal market after it triggered force majeure declarations by a string of ports, consumers and traders over the past two days. This is starting to encourage the diversion of cargoes earmarked for India to China and southeast Asia.

A number of coal consuming industries including cement producers and sponge iron makers in India were forced to close this week amid the 21-day lockdown that started yesterday. They promptly declared force majeure to their suppliers as demand wanes in the country amid intensified efforts to contain the coronavirus pandemic.

Most Indian ports are operating with limited manpower and facilities and announced force majeure, partly to protect themselves from having to pay demurrage costs resulting from delays. This has encouraged some big and small traders to make the same declarations to protect themselves from penalties and liabilities. The lockdown is "having a cascading effect" as every coal receiver in the supply chain declares force majeure on its supplier, one Singapore-based trader said.

At least three coal traders — two Indian and another European — have declared force majeure on Indonesian mine owners and suppliers, while deliveries of some cargoes are being rescheduled. Some have also received force majeure notices from consumers.

One trader, who was asked by an Indian buyer to delay several previously contracted Indonesian cargoes, was able to divert both shipments to new buyers in China and a domestic buyer in Indonesia today. There were also reports of a number of distressed cargoes of Indonesian mid and low-CV coal, as well as a distressed cargo of Australian coal, being hastily offered to Chinese buyers without an indication of the asking price.

Some Indian stock-and-sale traders selling parcels of coal to industrial buyers began informing their customers this week about their inability to deliver coal to their plants. They are also requesting that suppliers delay some loadings from Indonesia.

Domino Effect

Decisions by buyers to declare force majeure to their suppliers typically forces the supplier to inform the vessel time charterers about the development. The charterers then make a similar declaration to vessel owners about their inability to honour contractual obligations. Vessel owners in turn declare force majeure to financial institutions if a monthly instalment is due for the vessel.

This can lead to disputes, litigation and encashment of letters of credit, a market participant said, noting that many Indian ports are still operational at present, so a counterparty can disregard the force majeure declaration. But parties mostly tend to avoid legal wrangling in cases where long-term business arrangements exist.

Coal mining and power generation have been declared essential services in India, so in theory coal supplies to power plants should not be hampered. But a dearth of stevedores at the port and limited transportation options under the lockdown are making it difficult to move coal, market participants said.

Even some coastal power plants that depend purely on imported coal have told suppliers they cannot honour their offtake commitments. "What will I do with the coal if my plant is running at 10pc capacity? The lockdown means power consumption has tanked," one buyer said, adding that he has rescheduled his deliveries.

National coal burn dropped by 5.7pc on 1-18 March compared with a year earlier, Central Electricity Authority data show. The lockdown suggests that coal burn could fall further.

The slowdown comes against a backdrop of strong recent Indian coal imports, which rose for a [fourth consecutive month in February], shipbroker Interocean said.