Australia's Ports Seek Exemption From Virus Closures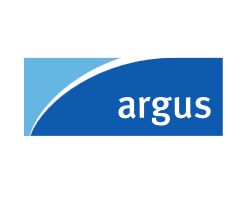 By Jo Clarke

March 27, 2020 - Australia's ports and the mining firms that use them have called on the federal government to ensure that they continue operating through the coronavirus pandemic, by declaring the ports as essential industries.

Canberra has already declared mining as an essential industry, allowing some Australian mine workers to be exempt from travel bans and is examining ways to ensure that mines can continue to operate. This includes allowing free movement of freight in the export of commodities and the import of key consumables such as tyres, explosives and diesel. Key mining firms, including BHP and Rio Tinto, made this case to the federal resources minister on March 24.

Industry lobby group Ports Australia demanded today that ports and their personnel be recognised as essential services in all Australian states. This would allow port workers to travel to work safely and have greater access to personal protective equipment.

Most ports have imposed a 14-day quarantine on crew from the moment they leave their last foreign port. Australia's bulk ports have largely accommodated this, with the sailing time for most Asian destinations around 12-16 days. But some ports have struggled and the Queensland government on Monday relaxed rules at the port of Brisbane to allow crew that are essential to the operations of a vessel to leave the vessel for those tasks, as long as they observe social distancing rules and wear masks. Crew that have been in China or South Korea in the past 14 days are still not allowed to disembark.

The moves at the port of Brisbane, which includes the 10mn t/yr Queensland Bulk Handling coal terminal owned by Australian mining firm New Hope Coal, show that Australia is prepared to be pragmatic in the application of coronavirus control rules in order to maintain supply lines.

The rail and trucking industries that deliver commodities to ports and consumables to mine sites will also have to be declared essential industries, if the mining sector is to remain open. The government is expected to address the concerns of these logistics industries along with the ports quickly as it seeks to maintain the mining industry.