UMWA Pushes Back Against Consol Energy, Murray Filings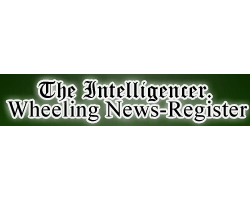 By Rick Shrum

May 1, 2020 - The coal mining industry has been under siege in recent years by bankruptcy filings, shutdowns of mines and coal-fired power plants, and declining demand and prices. And the COVID-19 pandemic has worsened the industry's situation.

The United Mine Workers of America held a news conference Thursday afternoon to address another issue.
United Mine Workers of America President Cecil Roberts points toward Consol headquarters near Canonsburg, Pa., as he addresses 1,500 miners who assembled for a rally in this 2017 file photo.


International President Cecil Roberts and two other UMWA officials spoke out strongly against Consol Energy's request to change Murray Energy's filing for Chapter 11 bankruptcy, in a bid to reorganize as a new company, to a Chapter 7 filing, which would result in an immediate liquidation of all assets.

"I can't think of a more despicable act than what this company did," Roberts said. "These mines might not exist if Chapter 7 takes place, and 2,000 miners will lose their jobs and benefits at a time of a global pandemic."

"Chapter 7 will be the death of these mines," said Jason Todd, president of Local 9909 representing 459 workers at the Marion County Mine.

The workers are employed at five Murray Energy mines in West Virginia, which Roberts said are highly productive. Murray bought those mines from Southpointe-based Consol in 2013. Consol is a large creditor of Murray.

Roberts said a hearing on the matter is scheduled before a bankruptcy judge May 18, in either Columbus or Cincinnati, Ohio. Murray, based in St. Clairsville, Ohio, filed for bankruptcy in October 2019.

The international president said because of decreasing demand for coal, workers at these mines have had shorter work weeks.

"They're probably making less than half of what they were making before the virus hit," Roberts said.

Zachary Smith, Consol Energy's manager of external affairs, said the company's move seeks to protect the company and its employees.

"We are preserving our rights and interests in these complicated court proceedings to ensure the jobs and livelihoods of our nearly 2,000 miners, their families and the communities that depend on our operations," Smith said in a statement issued in connection with the court filings. "We are navigating through the same market conditions and unprecedented economic challenges as others, and the suggestion of ulterior motives is shortsighted. The fact is that this bankruptcy proceeding was initiated in October 2019, months prior to the pandemic, and was certainly not due to the actions of Consol Energy."

Murray Energy declined to comment on the matter Thursday.

"Unfortunately we cannot comment at this time, and we must let our court filings be our only response," Murray's assistant general counsel Jason D. Witt wrote in an email.

Roberts said if these mines are shuttered, the impact will go well beyond the loss of 2,000 jobs – by having an impact on families and on businesses near the mines.

The hearing is scheduled in 17 days, and Roberts said the union is holding firm.

"We've advised our attorneys to fight this with every breath we have, to defend 2,000 coal miners."