India Lockdown Extension Pressures Coal Import Outlook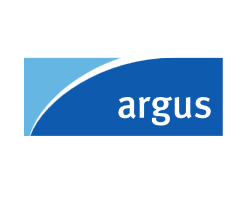 By Saurabh Chaturvedi

May 5, 2020 - India's extension of its nationwide lockdown has further dented the near-term prospects of recovery for thermal coal and petroleum coke imports, with several consuming industries reluctant to ramp up operations amid weak demand.

India has lengthened the lockdown again, by two weeks from today, a second extension since the curbs started on March 25.

The extension was expected and may already have been factored into mostly weakened imported coal prices. But this time around at least 130 areas have been designated as red zones — including major urban areas such as Mumbai and Delhi — because they have a high incidence of Covid-19 cases. While the lockdown will still be tightly enforced in the red zones, there will be some relaxation in other zones with fewer or no cases, to prop up economic growth.

But this might not be enough to jump start industrial activity, which remains subdued with industries grappling to stay afloat amid a tacit government nudge to not cut jobs or freeze employee salaries. Operations at ports and key industries such as steel, power and coal remain disrupted because of force majeure declarations and transport difficulties, despite being classified as essential services.

The demarcation of zones — as part of the latest easing measures — could give local administrations more clarity in granting approval for resuming some industrial and construction activities, a market participant said.

But thousands of laborers have returned to their homes and the government is arranging transport for the stranded ones, something that will weigh on any meaningful revival in economic activity across sectors. Some market participants believe that even after lockdowns are over, it could take at least 5-6 months for demand to recover to where it was at the start of 2020, and a meaningful pick-up in coal and petroleum coke prices could take even longer.

"The situation is still very grim and fluid," according to Sponge Iron Manufacturers Association (SIMA) president Rahul Mittal. The association expects the authorities to cut lending rates and some regulatory levies, and is calling for a gradual restart of government-backed infrastructure projects. Several industry bodies have asked the central bank and government to provide stimulus packages for certain industries, including sponge iron makers.

A revival of activity in the local sponge iron industry should support the South African coal market, as the bulk of this industry's imported coal is shipped from Richards Bay. But the build-up of imported coal stocks — from Richards Bay and other origins — at Indian ports would weigh on fresh orders from South Africa even if sponge iron production rises in coming months. For example, the key east coast port of Krishnapatnam has 900,000t of South African coal right now, while usual monthly offtake of South African coal from Krishnapatnam is 300,000t, he said. Gangavaram, also on the east coast, also has high coal stocks at the port.

Slow Recovery

The cement industry, a key consumer of coal and petroleum coke, is also concerned about the prospects of demand recovery. "We have resumed partial operations at several of our units, but inventories are still high despite an uptick in dispatches last week," an executive at an Indian cement firm said.

There has been "a small recovery" in cement dispatches after construction activities were allowed to resume last month, he said. The further easing of lockdown conditions could steadily propel cement consumption, but it is too early to talk about the road ahead, the executive said.

Adequate petroleum coke stocks at cement factories are putting pressure on prices. India's petroleum coke consumption declined by more than 22pc in March from a year earlier to 1.68mn t after the lockdown hit demand.

Meanwhile, industry body the Coal Consumers' Association of India expects industrial activity and coal consumption to be slow in the April-June quarter. National coal-fired generation remains weak after initial March data showed a drop of about 11TWh from a year earlier to 77.19TWh.

Indian thermal coal imports in March slipped by 1.3mn t on the year to 14.72mn t following a steady rise in the previous few months, data from shipbroker Interocean show.