Australian Bank Westpac Cuts Coal Lending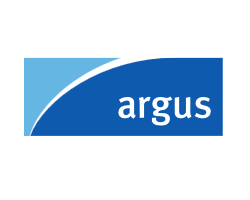 By Jo Clarke

May 6, 2020 - Australian bank Westpac has pledged to neither lend money nor invest in the thermal coal mining industry from 2030, joining other financial institutions in boycotting the sector.

Westpac joins the Commonwealth Bank and the National Australia Bank in exiting thermal coal, leaving the ANZ Bank as the only one of the four big Australian banks still prepared to finance the sector. Australia's coal mining industry has been struggling to finance new mine developments and expansions for several years, with matters further complicated by increasingly lengthy approvals processes and growing community opposition.

The exit of many conventional project finance providers, such as three of the big four Australian banks, has opened the way to private equity firms and foreign enterprises, as well as for royalty financing models but these often expect higher rates of return for their investments.

The Australian coal industry is already reviewing plans for expansion and sustaining capital expenditure because of Covid-19. A lack of access to financing could see more extensive attempts to conserve cash through high-grading mines and reducing operating hours. Australian mining firm Stanmore today announced plans to cut production to manage its costs.

Westpac previously had a policy to only lend to new projects that will produce coal at above 6,300 kcal/kg GAR, although it has legacy loans on its books to mining firms producing coal with a minimum calorific value of 5,700 kcal/kg GAR. It will not now take on any new thermal coal customers and plans to phase out existing finance obligations to the sector by 2030. It will not support existing customers in projects outside of existing coal basins, excluding it from participating in the planned development of thermal coal projects in the Galilee basin in Queensland including Indian firm Adani's Carmichael mine.

Westpac will continue to provide finance for metallurgical coal production, but only where any significant thermal coal by-product production meets its minimum calorific value standard.