Australian Coal Heading Into Loss-Making Territory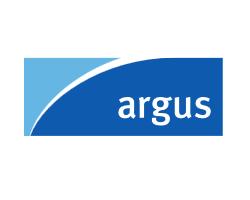 By Jo Clarke

May 6, 2020 - Costs are back at the top of Australian coal mining firms' agendas as they seek to restore margins eroded by falling thermal coal prices and a rebound in the Australian dollar, with some willing to sacrifice volumes to remain economically viable during the Covid-19 pandemic.

At current spot thermal coal prices most of Australia's producers are struggling to make profit, including some of the biggest mining firms. UK-Australian mining firm BHP, for example, has guided for an average operating cost of $55-61/t at its New South Wales energy coal division for the year to 30 June, while Argus last assessed the NAR 6,000 kcal/kg price at $50.75/t fob Newcastle and the lower-grade NAR 5,500 kcal/kg price at $40.39.

A fall in demand because of Covid-19 lockdowns has led to the price slide from a recent high of $70.92/t for the high grade and $54.94/t for lower-grade thermal coal on 21 January, and mining firms are having to respond quickly by cutting costs and, in some cases, volumes.

Some costs, such as diesel, have come down because of the pandemic, but others have increased as social distancing and hygiene measures have been implemented.

The relief from the Australian dollar falling to below $0.58 in mid-March was short-lived, with its rebound to $0.64 putting it back within reach of working assumptions of mining firms such as BHP of $0.70. A weak Australian dollar cuts locally acquired costs such as labour and rail transport in US dollar terms.

Some firms have already responded, with UK-Swiss mining firm Glencore, which operates several coal mines in Australia, announcing last week that it now expects its thermal coal costs to be $42/t, down from previous guidance of $45/t in 2020. It expects costs to fall to an average of $40/t in the second half of the year from $44/t in the first half. The cost cutting comes from productivity measures, the weaker Australian dollar and lower energy costs.

Glencore cut its production guidance along with its costs, mostly because of the effect of the pandemic on its operations outside of Australia. But other Australian mining firms are culling high-cost areas of their operations to improve margins, with junior TerraCom cutting guidance at its Blair Athol mine for both its 2020 and 2021 financial years.

Smaller mining firms with higher cost operations are most vulnerable to the margin squeeze because they do not have the balance sheets to see them through and are often operating marginal mines. A further or sustained decline in coal prices could see these firms call in administrators or temporarily cease production. It could also see mining firms mining lower-cost, higher-grade areas of their mines, which will improve immediate cash flow, but create problems later when these areas are mined out.