Court Seeks Bank Statements of Coal Executive Whose Workers Protested Over Unpaid Wages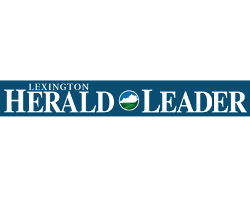 By Will Wright

May 7, 2020 - A recent development in the bankruptcy case of Blackjewel LLC could shine new light on why the company failed to pay the back wages of hundreds of Kentucky coal miners after it filed for bankruptcy last summer.

A U.S. magistrate judge approved a motion last week that could force former Blackjewel CEO Jeff Hoops to reveal bank statements from his own accounts and the accounts of several other companies that he is affiliated with or controls.

The order describes suspicions that Hoops may have transferred millions of dollars out of Blackjewel and into other companies before Blackjewel filed for bankruptcy. The alleged transfers could have left the coal company unnecessarily starved for cash, and left hundreds of Kentucky miners jobless and unpaid for weeks of work.

The miners received national attention for their plight and their protest.

Following the company's bankruptcy in July, the checks that employees deposited into their accounts bounced, leaving hundreds unpaid for more than two weeks of work.

In response, they occupied a set of railroad tracks leading away from a Blackjewel mine. Several miners stayed for weeks, often sleeping at the tracks to make sure the company couldn't move any coal from its mine until they were paid.

Finally, after intervention from the U.S. Department of Labor and more than three months of waiting, the miners received their back wages.

But the question remained: how did the company become so financially starved so quickly that it couldn't pay the miners for their final two weeks?

Not long after Blackjewel filed for bankruptcy, Hoops was removed from his position as CEO.

The company's new controllers have turned a suspicious eye toward Hoops in recent months, according to court filings, and pushed the court to force a discovery of various bank accounts that could reveal in unprecedented detail how Blackjewel came to its current state, and why hundreds of Kentucky workers were left struggling to pay their bills last summer.

An attorney for Hoops did not respond to a request for comment for this story. Hoops, along with several other companies and individuals impacted by the discovery order, have filed a motion stating their intent to object to the order.

According to the discovery order, the current controllers of Blackjewel allege that tens of millions of dollars moved between Blackjewel and another Hoops entity, Clearwater Investment Holdings, before the company filed for bankruptcy.

Blackjewel contends other potentially inappropriate transactions between Hoops, his family members and other companies are "numerous, complicated and intertwined," and worthy of investigation, according to the order.

It also alleges that Hoops has de facto control of several other companies that are technically operated by his family members, including Lexington Coal.

The goal of the discovery order, called a 2004 Rule Discovery, is to determine whether the bank transfers were improper and to determine how much money was removed from the company before it filed for bankruptcy.

If the transfers were proven to be improper, the company's current controllers could attempt to recover that money and bring it back into the bankruptcy estate.

Attorneys for Blackjewel declined to provide comment for this story.

Ned Pillersdorf, a Prestonsburg attorney who represented coal miners in the case and helped reach a separate settlement agreement with the company, said the order "looks pretty ominous."

"The facts that are cited are ominous and the fact that relief was granted is ominous," he said.

The details of Pillersdorf's separate settlement agreement have not been released.

"My parties, we're not involved in that litigation ... but we're naturally very interested in that...," he said. "We want there to be as much money put back in the estate as possible."

In addition to the release of bank documents, the order approves investigation of claims that United Bank improperly froze bank accounts that, if true, damaged the company's ability to find financing, continue mining operations and pay its miners.

While the order acknowledges the disapproval and objections of Hoops and other entities to the discovery, Magistrate Judge Omar Aboulhosn wrote that the Hoops parties had tested his patience, provided "numerous excuses" for failing to turn over information in a timely manner and "failed to participate in any meaningful way with (Blackjewel) to resolve a fairly easily resolvable issue."

"...As this matter has continued in this fashion, the excuses ring hollow," he wrote.