S&T Academy of Mines and Metallurgy Awards Scholarships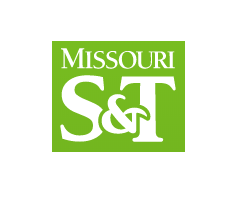 By Mary Helen Stoltz
May 8, 2020 - Seven senior students from Missouri University of Science and Technology received scholarship awards from the Academy of Mines and Metallurgy this spring.
The academy is an advisory group that was founded in 1954. The group includes graduates and others who have made outstanding contributions to their professions.
The scholarships are typically presented during the academy's spring induction ceremony; however, due to COVID-19 restrictions, the ceremony has been postponed until October.
The 2020 scholarship recipients are as follows:
- Taylor Darnall, a senior in mining engineering from Springfield, Missouri
- Kathryn Buscher, a senior in ceramic engineering from St. Louis
- McKenzie Shea, a senior in metallurgical engineering from St. Charles, Missouri
- Nathan Limbaugh, a senior in geology and geophysics from St. Charles, Missouri
- Sierra Shields, a senior in geological engineering from Springfield, Missouri
- Kelly Christopher, a senior in petroleum engineering and geological engineering from Schaumburg, Illinois
- Delaney Simmons, a senior in nuclear engineering from Sioux Falls, South Dakota.