India's Adani Ports to Cut Costs Amid COVID-19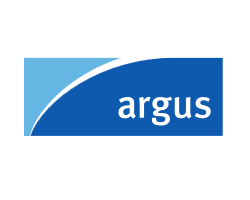 By Saurabh Chaturvedi
May 9, 2020 - India's Adani Ports and Special Economic Zone (APSEZ) — the operator of one of the world's largest coal import terminals, Mundra — will focus on reducing operating costs and conserving cash in the 2020-21 financial year that started on 1 April amid the Covid-19 pandemic.
The move comes as higher expenses partly weighed on the company's earnings for the January-March quarter, with post-tax profit for the period falling by 72pc on the year to 3.61bn rupees ($47.5mn), APSEZ said. The higher expenses in January-March were mainly a result of foreign exchange losses amid a weaker rupee against the US dollar.
APSEZ, which operates 10 ports in India, said it will trim its spending and work towards generating higher free cash flow and return on capital, adding that the Covid-19 pandemic may "adversely impact" business in the short term.
The outbreak, which has affected overall industrial and economic activity, is also pressuring coal imports. India's thermal coal imports slipped by 1.3mn t on the year to 14.72mn t in March, data from shipbroker Interocean show.
A sharp fall in Indian coal consumption and government efforts to encourage use of domestic coal are also weighing on the near-term outlook for seaborne thermal coal receipts.
But APSEZ does not expect the pandemic to affect the medium- to long-term outlook for its business. The company's cargo throughput rose by 7pc on the year 223mn t in 2019-20.
Its ports are also operating "efficiently" during India's extended lockdown as they are considered an essential service. But APSEZ has issued force majeure notices to customers, suppliers and the authorities to cover against any penalty for potential delays to discharging cargoes.
The company's shares closed down by 1.3pc at Rs263.15 on the Bombay Stock Exchange, ahead of its earnings report.