India to Speed Up Clearances for Coal Projects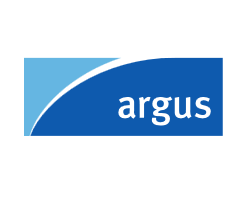 By Saurabh Chaturvedi
May 11, 2020 - India has set up a project monitoring unit to speed up the development of coal mines and raise domestic output, as part of its broader aim to cut imports.
The country, which is the world's second-largest coal producer and importer of thermal coal, also has one of the biggest geological reserves. But delays in getting environmental and forest clearances and acquiring land for coal projects has weighed on the growth of Indian domestic coal production, leading to an increase in imports to bridge a demand-supply gap.
The unit will work with new coal block licence holders, as well as federal and state governments and authorities, to ease faster clearances and expedite "operationalization" of coal blocks, the ministry said.
The move is part of government efforts to reform the coal sector and smooth out the processes before the launch of an auction process for commercial mining, possibly by the end of this month.
"This is an important step forward to promote ease of doing business," the ministry said, adding that accounting firm KPMG had been appointed as the consultant to run the unit.
It currently takes a company at least five years to secure dozens of Indian clearances related to land acquisitions, as well as environment and safety clearances, among others, before it can open a mine. Several mines have been deallocated in last few years as no development work had been done, even a decade after the allocation.
The new project monitoring unit could also help state-controlled producer Coal India (CIL) to bring new mines into production, as the company aims to raise its annual output to 1bn t by March 2024.
The initiative comes even as the short-term outlook for coal consumption and production is depressed by the Covid-19 pandemic, as the country extended its nationwide lockdown by two weeks on May 4.
The government hopes that having a facilitator will help the industry's development in the longer run. But getting faster approvals might not alone solve all the problems encountered.
Numerous other challenges, including a lack of transport infrastructure to bring coal from remote mines to the consumer or the market, also continue to be a constraint on domestic coal output and supplies.
Such bottlenecks, along with coal quality issues involving some CIL mines, have supported imports by Indian utilities and other coal-consuming industries. But seaborne receipts have softened amid a drop in demand. Thermal coal imports in March slipped by 1.3mn t from the previous year to 14.72mn t, data from shipbroker Interocean show.