Contura Announces First Quarter 2020 Results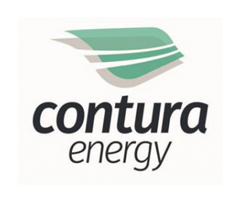 May 11, 2020 - Contura Energy, Inc. (NYSE: CTRA), a leading U.S. coal supplier, today reported results for the first quarter ending March 31, 2020.
"Among the most significant takeaways from Contura's first quarter was our team's standout performance controlling costs," said chairman and chief executive officer, David Stetson. "Despite the unexpected headwinds and uncertainty of the coronavirus pandemic, we were still able to deliver on our operational cost containment goals which resulted in a superb quarter with strong EBITDA."
Jason Whitehead, Contura's chief operating officer, commented on the exceptional cost performance for the quarter saying, "I'm proud to announce that our operations teams continued to build on our enhanced productivity measures, with our CAPP - Met cost per ton reaching multi-year lows during the quarter. We are also back to full staffing and operation as of May 4 with nearly all of our previously-furloughed employees having returned to work."
Financial Performance
Contura reported a net loss from continuing operations of $39.8 million, or $2.18 per diluted share, for the first quarter 2020. The first quarter loss includes a pre-tax, non-cash asset impairment charge of $33.7 million. In the fourth quarter 2019, the company had a net loss from continuing operations, including non-cash asset and goodwill impairment charges, of $191.9 million or $10.54 per diluted share.
Total Adjusted EBITDA improved to $60.2 million for the first quarter, compared with $31.5 million in the fourth quarter, primarily due to strong CAPP - Met cost performance.
Following a soft second half of 2019 for metallurgical coal, the first quarter 2020 metallurgical coal prices stabilized somewhat with our average CAPP - Met coal sales realization declining 2 percent to $92.80 per ton against the prior quarter. The primary driver of lower first quarter realization was our domestic business, where our annual contracted pricing is below 2019 levels. Thermal coal price realizations were fractionally up in the first quarter for both CAPP - Thermal and NAPP segments.
In the first quarter, Contura achieved another strong improvement in its CAPP - Met segment cost performance with costs declining from $82.26 per ton in the fourth quarter to $70.68 per ton in the first quarter of 2020. Our productivity continued to show meaningful improvements in the first quarter 2020 with our deep mines in the CAPP - Met region realizing a 9 percent increase in feet per shift compared with the prior quarter.
NAPP cost of coal sales for the quarter was impacted by a longwall move in March, resulting in an approximately $5 per ton increase in costs. CAPP - Thermal cost of coal sales per ton was higher primarily due to reduced volume.
Selling, general and administrative (SG&A) and depreciation, depletion and amortization (DD&A) expenses
Contura's first quarter 2020 SG&A expenses of $13.4 million, excluding non-cash stock compensation expense and one-time expenses of $2.1 million, was virtually flat as compared to the prior quarter.
Liquidity and Capital Resources
"As we continue managing through the uncertainty created by the COVID-19 pandemic and its impact on the global economy, we believe cash preservation is of utmost importance for the near term," said Andy Eidson, Contura's chief financial officer. "Our previously-announced draw of $57.5 million on our revolver in late March was a proactive and precautionary measure we took to provide flexibility. As a result of the CARES Act, we now anticipate an acceleration of the previously-disclosed AMT tax refund, which we expect to be approximately $68 million early in the third quarter of this year and an additional $14 million of payroll tax deferrals until 2021 and 2022."
Cash used in operating activities for the first quarter 2020 was $0.1 million and capital expenditures for the first quarter were $49.6 million. In the prior period, the cash used in operating activities was $5.7 million and capital expenditures were $48.2 million.
As of March 31, 2020, Contura had $227.1 million in unrestricted cash and $155.8 million in restricted cash, deposits and investments. Total long-term debt, including the current portion of long-term debt as of March 31, 2020, was approximately $653.0 million. At the end of the first quarter, the company had total liquidity of $257.1 million, including cash and cash equivalents of $227.1 million and $30.0 million of unused commitments available under the Asset-Based Revolving Credit Facility. The future available capacity under the Asset-Based Revolving Credit Facility is subject to inventory and accounts receivable collateral requirements and the achievement of certain financial ratios. As of March 31, 2020, the company had $57.5 million in borrowings and $119.7 million in letters of credit outstanding under the Asset-Based Revolving Credit Facility.
Safety and Environmental Awards
Safety and environmental stewardship are critically important to our everyday operations, and Contura is proud to announce that several of our operations have earned awards in recognition of their achievements. The West Virginia State Council of the Joseph A. Holmes Safety Association has notified the following operations that they will be receiving a safety award from the Council at a presentation ceremony later this year: Kingston #1, Black Eagle, Panther Eagle, Allen Powellton, and Elk Run. In addition to the Council's Safety Special Recognition award, the Elk Run line crew has reached a significant milestone of having worked since its inception in 1985 without a single lost time injury. We congratulate them on 35 years of outstanding safety performance.
On the environmental side, the company's Bull Run Surface Mine has been notified that it will receive the 2019 Virginia State Award for Excellence in Reforestation from the Appalachian Regional Reforestation Initiative, which will be formally presented later in the year.
Temporary Operational Changes Update
As we announced on April 3, certain operations were temporarily idled in response to market conditions, inventory levels and expected customer deferrals. These temporary idlings have since been completed or shortened, and as of May 4, all Contura sites are back to nearly normal staffing levels and operating capacity with additional precautions in place to help reduce the risk of exposure to COVID-19.
To read the full results with financial figures included, click here.