Contura Cuts Met Coal Q1 Costs Ahead of Global Price Fall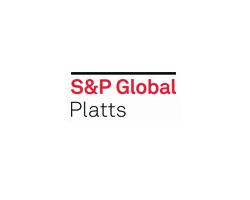 By Hector Forster

May 12, 2020 - Contura Energy cut costs and increased met coal shipments in the first quarter to help compete in the global market, after seaborne and US contract prices fell.

Contura, the largest US coking coal miner, returned operations close to capacity in early May after idling some sites in April to adjust to market demand, the Bristol, Tennessee-based company said in a quarterly update Monday.

Contura's focus on reining in costs, and adjusting output with North American contract sales and its large export business, has helped met coal operations to restart. Contura has sales commitments for 11.7 million st of CAPP met coal, as of April 30.

Average costs in Q1 fell by over $10/st to $70.68/st for its CAPP met coal segment in Q1, from $82.26/st in Q4 2019.

Contura's Central Appalachian met coal sales rose to 3.3 million st in Q1 at an average $92.80/st FOB Mine realization, from 2.8 million st and $123.68/st FOB Mine in Q1 2019. Q1 met coal sales were flat with the preceding period, with Q4 prices at $94.98/st FOB Mine.

"The primary driver of lower first quarter realization was our domestic business, where our annual contracted pricing is below 2019 levels," Contura said.

Since the start of the year, seaborne spot met coal prices fell, with the drop accelerating in April and May, after steel production fell in key markets for US exporters such as Europe and Brazil, as well as in Asia.

High-Vol A

"The metallurgical coal market continued to exhibit weakness in the first quarter of 2020 with Atlantic High-Vol A prices averaging nearly $138 per metric ton," it said,

"Primarily driven by the impacts of the COVID-19 pandemic, the global price deterioration accelerated in late March 2020 with metallurgical coal prices declining from mid-$130 per ton to mid-$120 per ton as of late April 2020."

With lower prices, controlling mining and processing costs has become crucial. US met coal miner Arch Coal last month announced large cost declines for coking coal, down to $58.42/st FOB Mine in Q1 from $70.02/st in Q4..

Enhanced productivity measures led Contura's CAPP met coal costs reaching "multi-year lows" in Q1, said Jason Whitehead, chief operating officer.

"Our productivity continued to show meaningful improvements in Q1 2020 with our deep mines in the CAPP - Met region realizing a 9% increase in feet per shift compared with the prior quarter," Contura said.

Contura's NAPP segment, which sells some met coal, saw overall costs climb to $39.68/st in Q1, from $34.67/st in Q4.

From April 3, several mines were temporarily idled in response to market conditions, inventory levels and expected customer deferrals.

"We are also back to full staffing and operation as of May 4 with nearly all of our previously-furloughed employees having returned to work," the company said.

The temporary idlings have since been completed or shortened, while additional precautions are in place to help reduce the risk of exposure to COVID-19, Contura said.

Contura expects the effects of the COVID-19 pandemic will be seen more in Q2, and continues to evaluate market conditions and reduced demand for met coal, and plans to adjust operations accordingly.

"We have recently received force majeure notices and customer deferral notices from some of our metallurgical and thermal coal customers which cite the fluid market environment resulting from the effects of the COVID-19 pandemic," the report said.

"Although we have not yet experienced any significant deferrals or cancellations of shipments in connection with these notices, we may experience reductions in future coal shipments to these customers."