Contura Says Sites Back to Near Normal Staffing Levels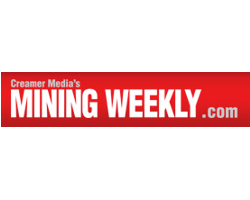 By Mariaan Webb

May 12, 2020 - Contura Energy said on Monday that all its sites were back to "nearly normal" staffing levels and operating capacity, with additional precautions to help reduce the risk of exposure to Covid-19.

Early last month, the coal-mining company idled the majority of its operations for about four weeks, although some were suspended for a shorter period of time. This was to allow Contura to manage the challenges of a distressed coal market and growing coal stockpiles, alongside varied customer responses to the coronavirus.

The Tennesee-based group, at the time, also withdrew its 2020 guidance for its mines across the major coal basins of Pennsylvania, Virginia and West Virginia.

"We are back to full staffing and operation as of May 4, with nearly all our previously-furloughed employees having returned to work," Contura COO Jason Whitehead said on Monday.

Despite the "unexpected headwinds and uncertainty" of the coronavirus pandemic, Contura has delivered a "standout performance" in controlling costs in the first quarter, CEO David Stetson noted.

Contura's metallurgical cost per tonne for central Appalachian coal (CAPP) reached multi-year lows during the quarter. In the CAPP met segment, costs declined from $82.26/t in the fourth quarter to $70.68/t in the first quarter. CAPP in the thermal segment increased from $49.21 a share to $53.07 a share quarter-on-quarter.

Northern Appalachian (NAPP) costs increased from $34.67 a share to $39.68 a share. The company explained that its NAPP cost of sales was impacted by a longwall move in March, resulting in an about $5/t increase in costs.

The CAPP thermal coal costs were higher because of reduced volumes.

Contura sold 5.5-million tons of coal in the March quarter, compared with 5.7-million in the 2019 fourth quarter and 5.9-million in the prior-year period.

The miner's net loss from continuing operations came to $39.8-million, or $2.18 a diluted share, for the first quarter 2020. The first quarter loss includes a pre-tax, noncash asset impairment charge of $33.7-million. In the fourth quarter 2019, the company had a net loss from continuing operations, including noncash asset and goodwill impairment charges, of $191.9-million, or $10.54 a diluted share.

Total adjusted earnings before interest, taxes, depreciation and amortisation improved to $60.2-million for the first quarter, compared with $31.5-million in the fourth quarter, primarily owing to strong CAPP - met cost performance.