Kentucky: Redhawk Mining LLC Lays Off More Than 150 Employees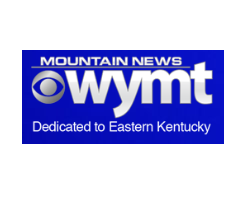 May 12, 2020 - The Kentucky Career Center Office of Employer & Apprenticeship Services reports Redhawk Mining LLC in Floyd County has laid off several employees.

A statement from Redhawk Mining LLC says that COVID-19 is a contributing factor to the layoffs.

"Due to unforeseen business circumstances due to the COVID-19 pandemic, including the unanticipated market downturn and a sudden decline in customer orders, Redhawk plans to idle its entire Spurlock Complex," part of the statement said.

182 employees are being affected as part of the layoffs that take effect on May 11.

Floyd County Judge-Executive Robbie Williams said the news of the facility shut-down was a hit to the community.

"It's gonna have a ripple effect through our community," said Williams. "You know, we hate it because we're being told it's going to be at least 2021 before anything is re-opened up there."

Williams said the miners' families will be impacted as will the outside companies that rely on the operation.

"We're gonna do everything we can to help the families," Williams said. "These are our neighbors."

He said the county is working with the East Kentucky Concentrated Employment Program (EKCEP) to find options for the workers.

"Hopefully, we can work our way through it," Williams said. "Its gonna have a significant impact on our budget here in the county."

He said the senior citizens' programs will see most of the hit since the coal severance funds go toward funding those programs.

"We're just gonna have to do some juggling," said Williams.