While Observing Guidelines Through Pandemic, WV Coal Festival is a Go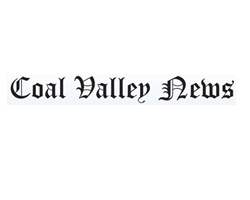 By Phil Perry

May 13, 2020 - The West Virginia Coal Festival board is continuing to hold weekly meetings regarding the event, now in year 27 of existence, and plans to hold the celebration June 16-20.

The West Virginia Coal Festival board members are cognizant of safety and health precautions regarding the global COVID-19 pandemic.
Gabby Dickens and Darien Wilson enjoy a carnival ride at the 2019 West Virginia Coal Festival in downtown Madison.

Photo: Phil Perry, Coal Valley News


"As the president of the West Virginia Coal Festival, I want to inform the community that the board is continuing to plan for the festival for downtown Madison," Board President Delores Cook said in a phone interview. "The decision is based upon Gov. Jim Justice's guidance for the state in the coming days and weeks."

She added, "As for the festival, the board has given much thought, conversation and sleepless nights trying to make a decision to have or not have the festival this year. We've been very successful with the festival for 26 years but this year is very different. There are so many things changing daily. Plans for the activities this year have been scaled way back from years past."

Cook noted that the West Virginia Coal Museum on Main Street will be closed through the festival and all activities will be held outdoors and attendees will be encouraged to wear masks and to use hand sanitizer as often as possible.

Details for live entertainment on June 18, 19 and 20 are currently being negotiated and confirmed, while carnival rides and vendors will remain on-site as the festival has offered in the past.

"We must have all activities outside," said Cook. "We are recommending that everyone wear a mask, follow the social distancing guidelines of six feet apart while using sanitizers. We must reemphasize that having the festival this year will be solely based on future information and guidance received from our governor, Jim Justice. We will keep the community updated and will follow up with more information as it becomes available."

Historically, the festival led to the development of the Coal Heritage Museum in a location that was previously a Union Mission thrift store on the 300 block, across from what was once Ellis' Department Store.

Cook added that, while the festival is an event that the community has always supported and attended, public health and safety are the most important elements of the planning process in 2020.

"We will most certainly follow the governor's guidelines and we collectively feel that public health and safety is the most important thing," she said. "For now, we are moving forward and planning for the festival to take place."

The CVN will report details regarding the annual festival in future editions.